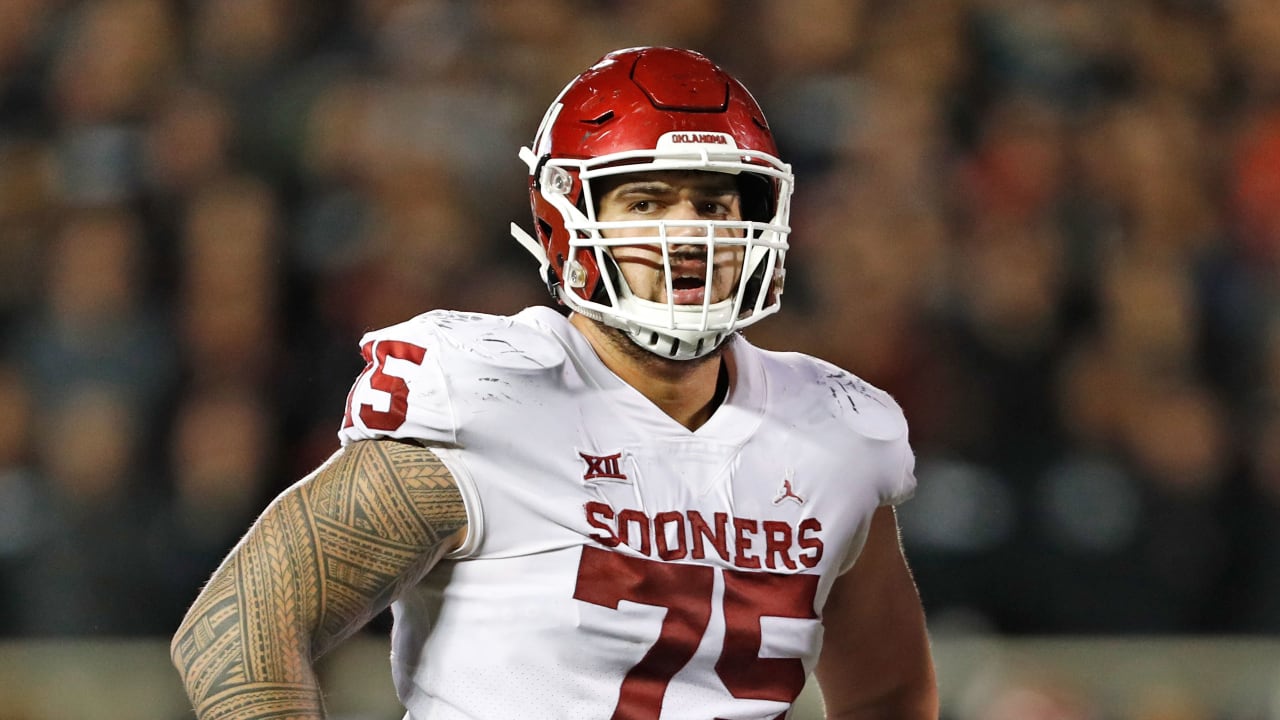 EAGAN, Minn. – The Vikings on Saturday began the final day of the 2019 NFL Draft by trading up to select Dru Samia with the 114th overall pick.
Samia (6-foot-5,305 pounds) is from Sacramento, California.
He started his Sooners career at right tackle, where he started nine of 12 games as a freshman. Samia shifted to the right guard after the first game of his sophomore season and earned the All-Big 12 Honorable Mention honors.
The Oklahoma offensive line was presented at the Joe Moore Award in 201
8 when Samia also earned Second-Team All-America honors from the
Associated Press
and the First-Team All-Big 12 from the leagues coaches.
Minnesota sends 120th and 209th overall picks to Seattle to move up six spots.
Oklahoma signed Samia (pronounced suh-MEE-uh) as a top 15 offensive tackle recruit nationally out of Sacramento. He started 9 of 12 games at right tackle his true freshman year. In 2016, however, after a start at right tackle in the opener, he was moved to the right guard for the final 12 games to earn honorable mention of All-Big 12 accolades. Samia stayed at the right guard as a junior, starting 12 of 13 games played to land second-team all-congress honors. He was ejected in the Sooners' hotly-contested game against West Virginia for throwing a punch. Samia started all 14 games on the Joe Moore Award-winning Oklahoma offensive line in 2018, garnering the second-team All-American notice from the Associated Press and the first-team All-Big 12 nod from league coaches.
Vocal leader who has cut his teeth with an Oklahoma offensive line that has been dumped with aggression and attitude during his four years as a starter. Samia is a loose, athletic guard whose foot-quickness and second-level agility make him much more attractive as a move guard than a base-blocking option. His strength and movement skills are a big plus, but the issues with core strength and body control at the point of attack must be improved in order to survive against NFL power.
Source link