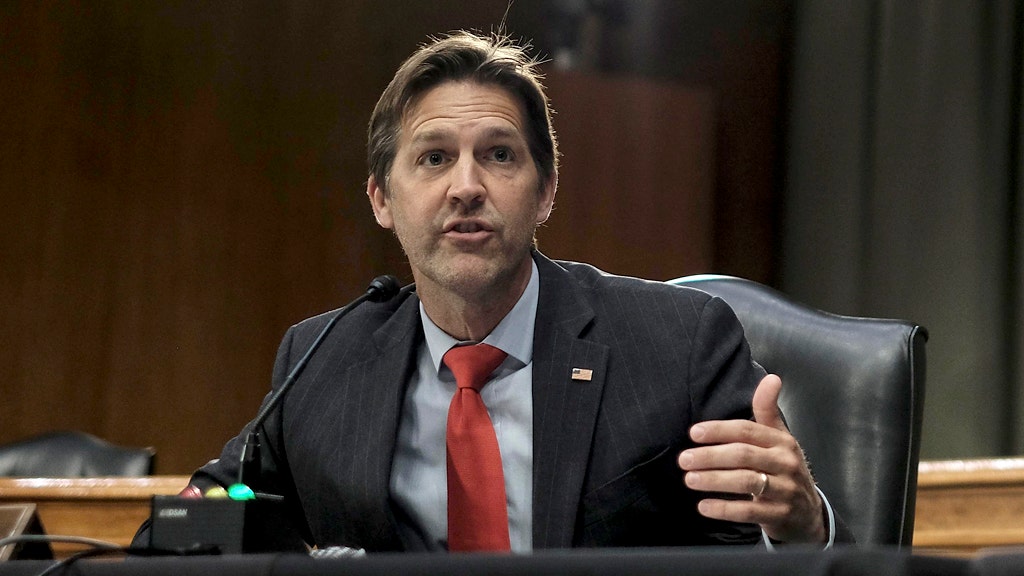 President Trump stormed Senator Ben Sasse in a series of tweets after a Republican from Nebraska insulted the president in a recent appeal to voters and called him a "television-obsessed narcissist."
Trump said "Little Ben" is "the least effective" Republican in the Senate and "a man who really doesn't have what it takes to be big."
"Little Ben is a responsibility to the Republican Party and a embarrassment to the Greater State of Nebraska. Besides, he's just a great guy!" Trump wrote on Twitter on Saturday.
SEN. BEN SASS UNLOADS ON TRUMP IN CHALLENGE WITH COMPONENTS: "INDICIDAL NARCISSISTIC TELEVISION";
Trump broke up Sasse as a "RINO" ("Republican only on behalf of"), who only treated Trump "nicely" to win his primary game, but has since continued his "stupid and unpleasant path."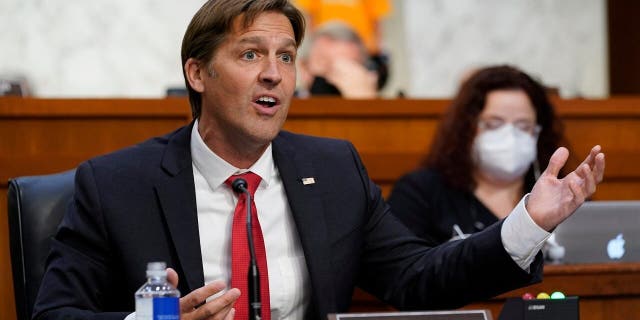 Trump said Sasse "is following the same inglorious path" as previous critics of Trump in the Senate, former GOP sensor Jeff Flake and Bob Corker, who resigned in 2019.
"Both senators became completely indiscriminate, could not come close to winning their primaries, and decided to quit politics and gracefully" LEAVE, "Trump wrote on Twitter."[Sasse] maybe next, or maybe Republicans should find a new and more viable candidate? "
The tirade on Twitter against Sasse took place shortly after the senator's condemnatory comments about Trump were reported.
Sasse, who never boarded a Trump train, recently did not hold back a call from Nebraska when a spokesman asked him why he was so critical of Trump.
BEN SASSE RIPS COURT PACKAGING AS PARTISAN INDEPENDENT BOMBING DURING BARETT'S HEAR
Sasse unleashed a nearly nine-minute diatribe, first published by the Washington Examiner, saying the commander-in-chief "kisses examples of dictators," "sells off our allies," abuses women, and "spends like a drunken sailor."
Sasse said it looked "likely" that Trump would lose in November, and that Trump could take the Senate with him in a "blue tsunami."
"Why the hell did any of us think it was a good idea to sell a TV-obsessed man to the American people? That's not a good idea, "Sasse said. "I think we're looking at a barrel of blue tsunami, and we need to keep the Senate, and that's what I'm focused on."
On Saturday, Trump rejected Sassi's assessment of the race by tweeting four words: "A GIANT RED WAVE IS COMING!"
Click here to get the FOX NEWS app
Sasse is ready for re-election this year. In May, he easily defeated the main contender for the party, Matt Innis, who had made previous criticism of Sasse against Trump. On November 3, he faces Democrat Chris Janicek, who refused to drop out amid a sexting scandal, a campaign by Democrat Preston Love Jr. and libertarian Gene Siadeck.
Source link