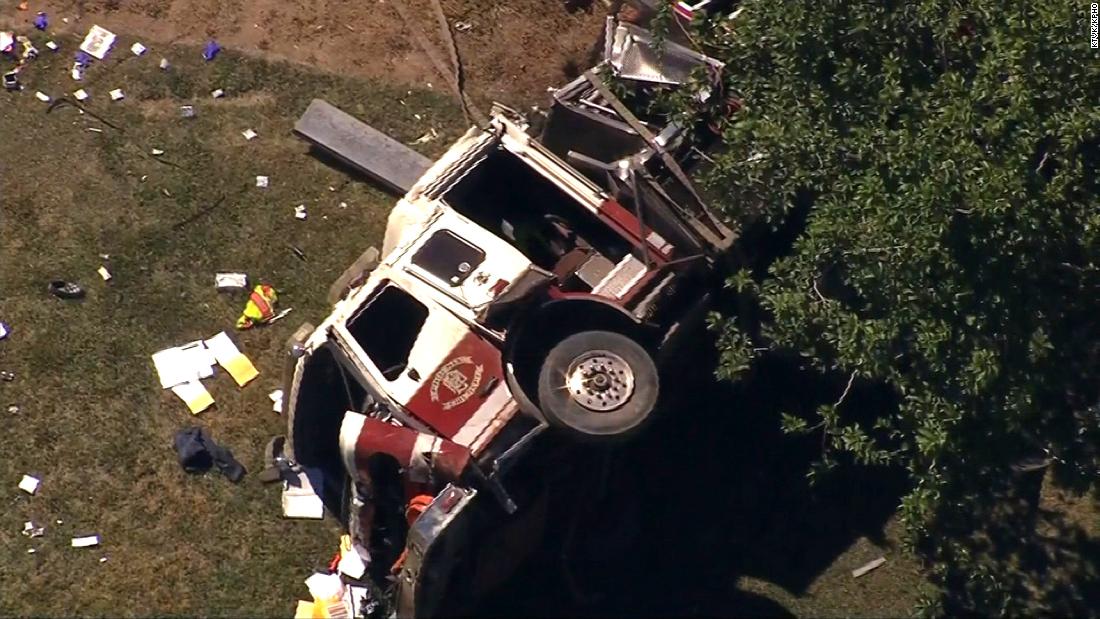 The Phoenix Police told the CNN KTVK subsidiary that the fire truck was on the way to the center of the building near, when she faced pickup at around 9:15 local time.
Sgt. Vince Lewis told reporters that the deceased was an adult husband, an adult woman and child, about 6 months old, who were in a child seat at the back of the car.
The cause of the accident was investigated Sunday afternoon, said Lewis. Investigators with the unit of murders did not identify the cause.
"It seems at this time, at the time that the pickup is turned to the left before the fire truck," he said. "But again, I want to give our researchers time to work on it."
The truck had its own lights and sirens, reports KTVK.
Three firefighters were taken to the hospital, said Lewis, but by Sunday they were in a stable condition.
Videomaterials from the scene showed fire trucks on its side, and another vehicle with damage to the anterior side.
The accident occurred near the area of ​​29th Avenue and the house of Bethany.
Source link