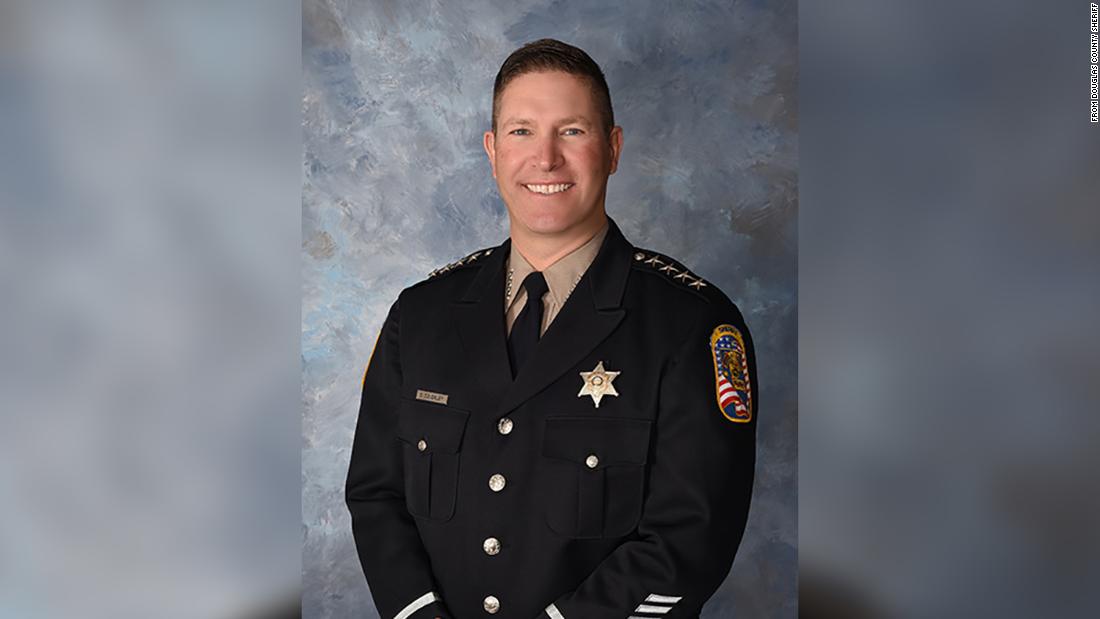 The announcement came from Douglas County Sheriff Dan Coverley this week, a day before the county's public library system was set up to discuss a proposed diversity statement that said they "support #BlackLivesMatter."
"Because of your support for Black Lives Matter and the apparent lack of support or trust in the Douglas County Sheriff's Office, please don't feel the need to call 911 for help," the sheriff wrote in a public letter to the library system on Monday. "I wish you good luck with your distractions and relaxed demeanor, as these are just some of the recent calls my office has made to you in the past."
The director of the sheriff̵
7;s system and the library said they had discussed the issue the next day and agreed it was an "unfortunate circumstance of misunderstanding."
The meeting to discuss the statement was scheduled for Tuesday, but has now been postponed to an unspecified date.
The library's statement on diversity stated in part that it "condemns all violence, racism and human rights abuses. We support" BlackLivesMatter. We strongly affirm and believe that all forms of racism, hatred, inequality and injustice do not belong in our society. "
It added that the system had signed the City Libraries Council's Statement on Race and Social Justice, which was signed by 180 public libraries in the United States and Canada, pledging to make their communities "more inclusive and equitable."
Caverley's letter called the death of George Floyd, who died in Minneapolis police in May, "tragic and preventative," but later said that "the data simply do not support allegations that law enforcement is systemically racist or structurally biased." This language, like the first four paragraphs of this letter, is verbal from a letter sent to Congress leaders in June from many attorneys general and sheriff's associations asking for help in combating "anti-police rhetoric."
But the data showed that black Americans were at greater risk of being killed by police, despite being less likely to pose an objective threat to law enforcement, according to research by Northeastern University professor Matt Miller.
Other studies conducted at George Mason University and the University of Georgia found in 2018 that when it comes to misdemeanors, "there is a profound racial mismatch in misdemeanor arrest rates for most – but not all, crimes."
On Tuesday, the day after Kovelli's public letter, he and Douglas County Library Director Amy Dodson issued a joint statement on the issue.
They had an "open conversation," Dodson said in a statement.
"We agreed that we both support the people of Douglas County, and that may have been an unfortunate circumstance of misunderstanding," Dodson said. "The library respects and supports the work of the Douglas County Sheriff's Office and appreciates everything they do to save our community."
"It has been a difficult time to be a law enforcement professional and can be humiliating when we believe our office may be attacked," Coverley said in a statement. "My response was related to my belief that these issues need to be openly discussed in a way that values ​​diversity and law enforcement."
Source link