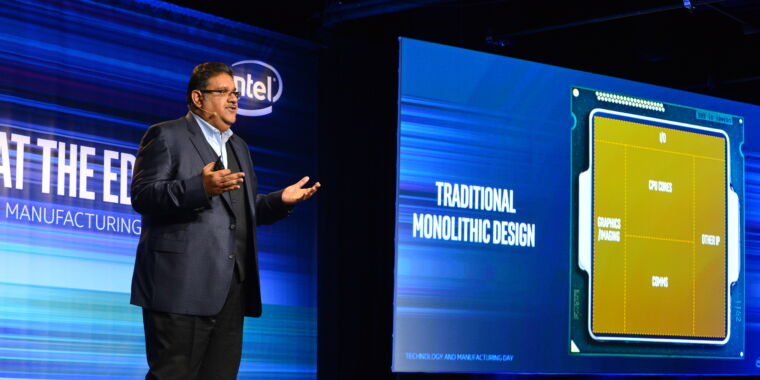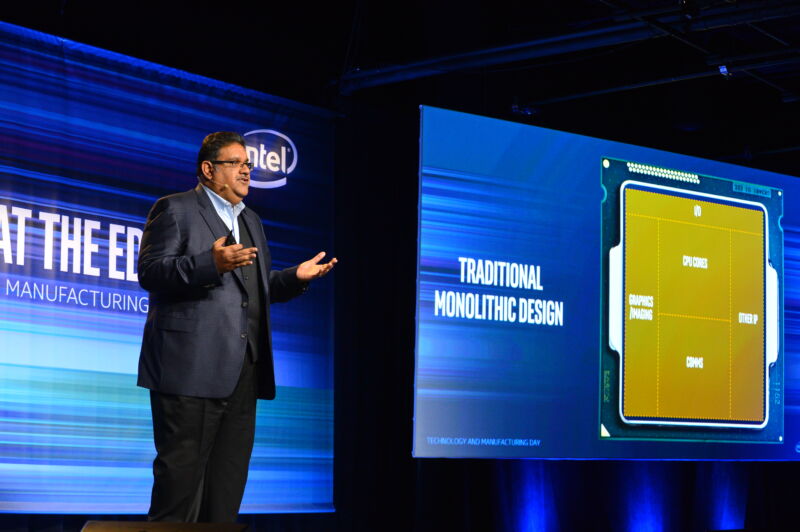 The last few years have been tough for Intel, and after news last week that 7nm Intel parts have been delayed (again), this week the company announces a move to the executive team. The biggest news is that Intel̵
7;s chief engineer, Merti Renduchintal, is leaving the company.
Renduchintala joined Intel in 2016 when the company lured it from Qualcomm for $ 8.1 million for signing a bonus and a total compensation package of up to $ 25 million. He was Intel's chief engineer for more than three years, and was named "the company's second most powerful executive" by then-CEO Brian Krzanich.
Renduchintala led a broad group "Technology, Systems Architecture and Customer Group (TSCG)". The Intel lingo "Technology" with the capital letter T specifically includes the chipmaking unit that fought so hard. The band came under the Renduchintala watch in 2018, and since 2018 7nm has been constantly described as "on the road".
When Renduchintala leaves, the TSCG will be divided into five parts and made available to other Intel executives. Intel hopes the change will "accelerate product leadership and improve process focus and accountability." 24-year-old Intel veteran Ann Ann Kelleher will now live in the technology development team. Intel's press release states that Kelleher's goals include "accelerating the ramp of Intel's 10-nm process process" and that it "will lead the development of Intel technology by focusing on 7-nm and 5-nm processes." Kelleher joined Intel Ireland in 1996 as a process engineer and worked up the management ladder.
The last few years have been terrible for Intel. Back in 2013, the company's original roadmap was supposed to spend 2014-2015 on a 14-nm node and then move to 10-nm in 2016-2017, but an endless series of problems and failures with 10-nm led to the fact that the company spent five years on a 14-nm node. The rapid transition to 10 nm began only in 2019, and the company still does not have 10-nm desktop or server parts. As Intel spun on wheels, AMD returned to the second golden age with Zen architecture and Threadripper core counting. AMD is even beginning to attract attention from OEMs.
Intel also completely missed the smartphone revolution, unable to come up with a response to the increased power of ARM SoC. After the smartphone uprising, ARM chips quickly moved into Intel territory, spreading to tablets and laptops. Intel's last black eye is completely removed from Apple, which, having built its own ARM design house for iPhone and iPad, has announced plans to upgrade its ARM chips on laptops and Macs.
Murti Renduchintal will leave Intel on August 3, 2020.
Source link