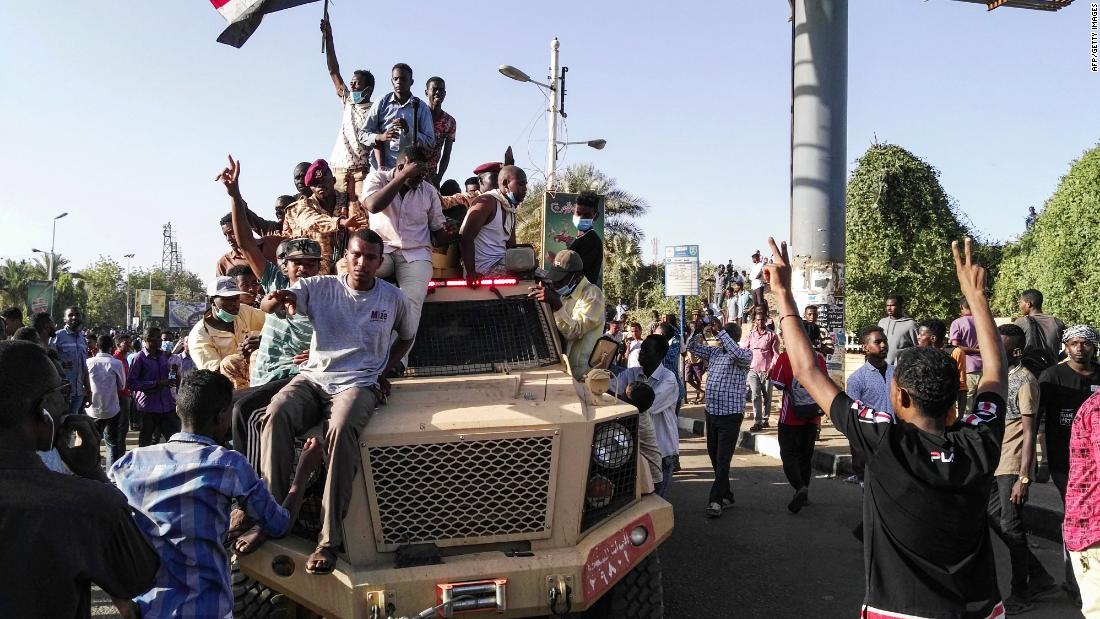 Thousands went outdoors in the morning in Sudan to celebrate the alleged exile of President Omar al-Bashir.
CNN Stinger saw thousands of people moving to the military headquarters in the capital, dancing, drumming and singing against the government. Cars hug their horns in support, and women are celebrating.
People chanted: "He's a coward, and he fell!" & # 39; uniting Khartoum with Um Dorman. They did not cooperate with the crowds, CNN stringer said.
Military troops, however, responded to the celebratory protesters, blinking with victory signs. One soldier was spotted as he plucked back the protesters to greet him.
Source link