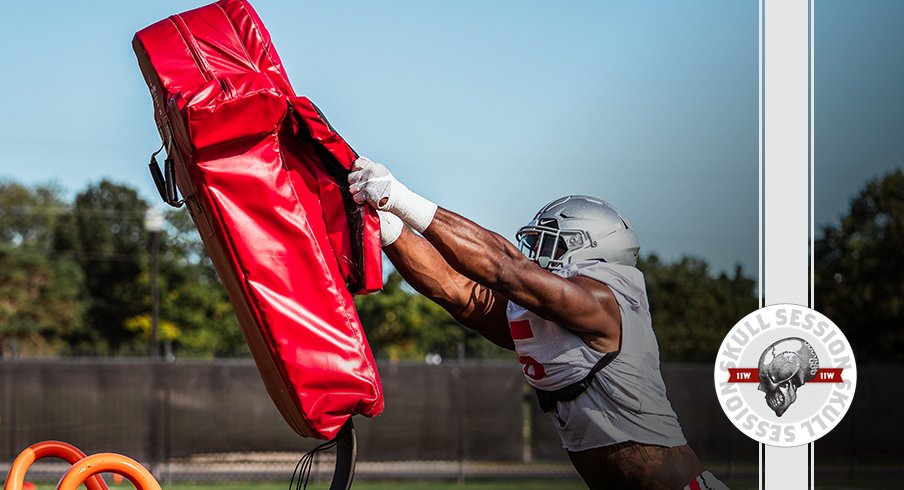 I still think Ohio -21.5 is free money against Nebraska, but this glorious bet should cost at least three points per spread.
"I don't think it looks good. I think it looks ridiculous." https://t.co/U6M6BJzZEW

– Sam McEwon (@swmckewonOWH) October 15, 2020
"I don't think it looks good. I think it looks ridiculous."
This basically sums up the choice of my wardrobe in high school.
Word of the day: Asthenia.
ANNOUNCEMENT NEBRASKY THINKS THE TEAM WILL WATCH. There was a time when Nebraska was a valuable ally in the fight to save the football season, but now that football is back, Nebraska athletic director Bill Moos has returned to his old completely unbearable ways.
"I don̵

7;t see (attendance) as a competitive advantage. I'll tell you what a competitive advantage is: Ohio's schedule over Nebraska's. It's a competitive advantage, and that's what the conference should control."

Moos is partly referring to Nebraska's split crossover games against Ohio and Pennsylvania, which are considered the two best teams in the Eastern Division of the Big Ten. Meanwhile, opponents of Ohio are crossovers in Nebraska and Illinois, which ended last season with records of up to 500.
If you haven't figured it out, it's actually glorious.
Moos complains that Ohio's crossover games are too easy, but half of those crossover games are against Nebraska. So…
Basically, Nebraska's own athletic director has publicly stated that he considers Nebraska bad football. Of course, this is a fair reception, but it is not a reception as I would expect him to cook so confidently.
VICTIMS MADE. A few days ago, Ryan Day said that some coaches do not even sleep in their homes for fear of catching the virus and spreading the virus in the program, and they are not the only ones who make such sacrifices.
Yesterday I told my son that I would come to the games, but I would see him in person only after the season. When your WHY is deep enough, then HOW doesn't matter. #ScottJr #GoBucks

– Guy Scott (@GeeScottSr) October 15, 2020
I will tell you that these sacrifices will be extremely worthwhile when, after all has been said and done, they will be rewarded with obscenities.
FINAL FOURTH NEXT. I would fully understand if your brain is currently fully tuned to Buckeys football, but it is my duty as an Ohio blogger to inform you that BasketBucks is also preparing to disperse this season.
Feels like Christmas morning … pic.twitter.com/r4GgP87Ep5

– Ohio State Hoops (@OhioStateHoops) October 15, 2020
I'm sure they want to go further. After all, they have a (simulated) national title for defense.
FOR DEEP POCKETS … For those of you who live an extremely blessed life – to be a fan of Chiefs and a Buckeyes fan with a huge disposable income, let me direct your attention to your next favorite purchase.
Mike Weber is breaking up with his Super Bowl ring, and * you * can become a happy owner for a pretty big price.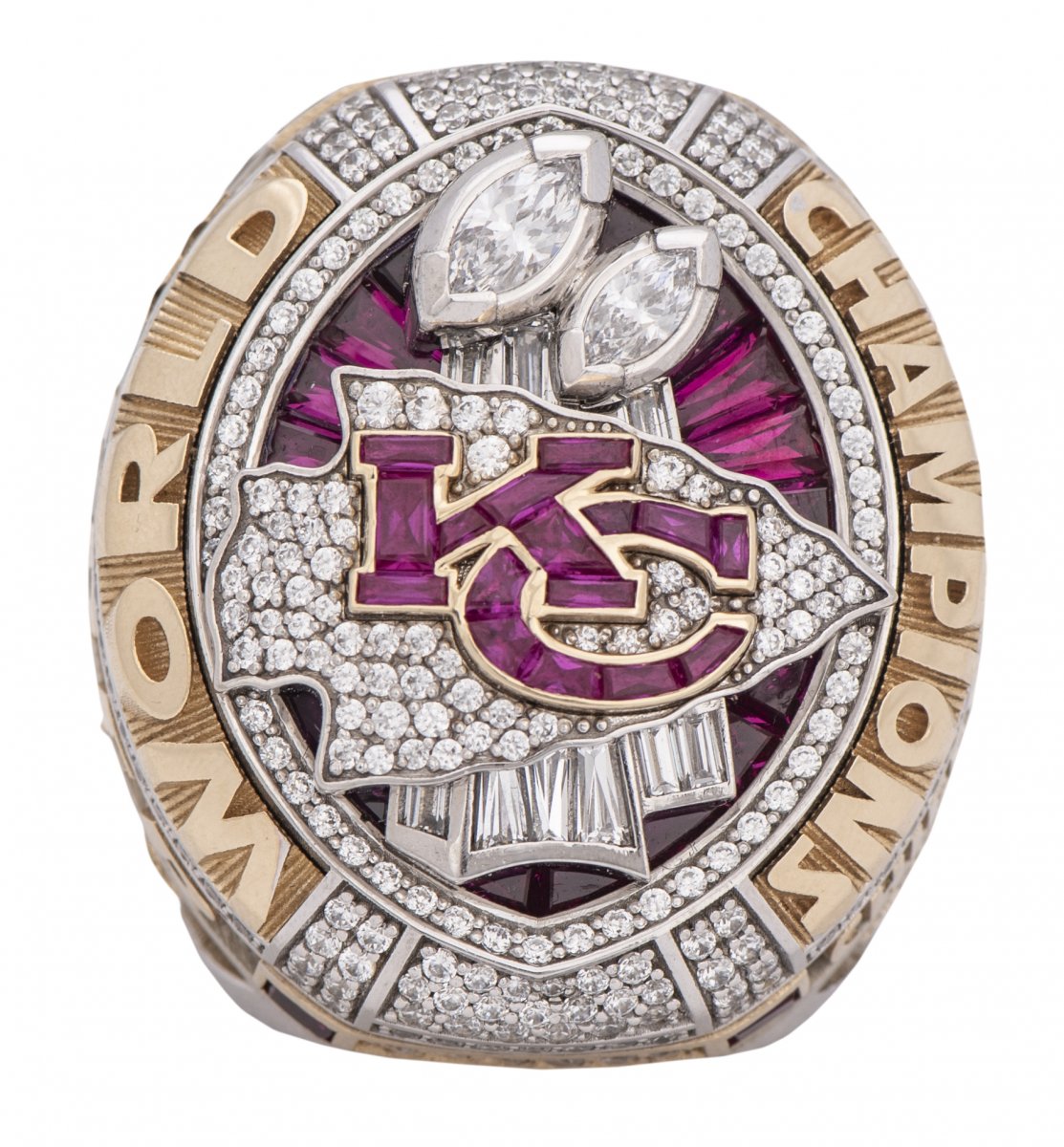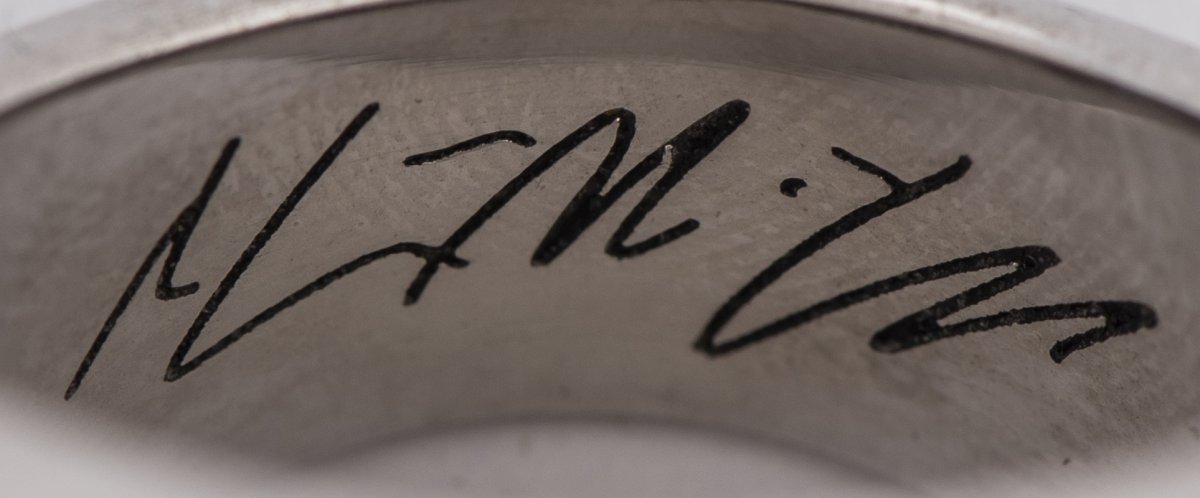 At first I paused Weber's decision to sell such a sentimental item, but then I saw the current bid of $ 60,000, with more than 16 days left at the auction. No more questions.
Given that he has been on the team for less than a month and has not even taken an active playlist, there is a good chance that this ring is more sentimental for the average Chiefs fan than Weber.
Everyone wins!
MACHINE TURTLE. An extremely important update: Davand Jones has a house turtle named Terry.
Terry https://t.co/iCym4twzwO pic.twitter.com/FELiBrVCj4

– Dawand Jones (@ dawandj79) October 15, 2020
I'm really disappointed that we can't see Davanda and Terry together to compare sizes, but I'll take what I can.
SONG OF THE DAY. "Hot rod" from Dayglow.
DO NOT COVER UP TO SPORT. Inside the village of Scarecrow in Japan, where giant dolls replaced human inhabitants … A man shot at a KFC in Memphis because his order was wrong … 20 hours later, a "dead" man wakes up, whom his family put in the freezer … The richest the king of the world, his mysterious fate and the protesters who want answers … The filter of obscene insults banned the word "bone" at a conference of paleontology … Chinchillas and a gold mine …