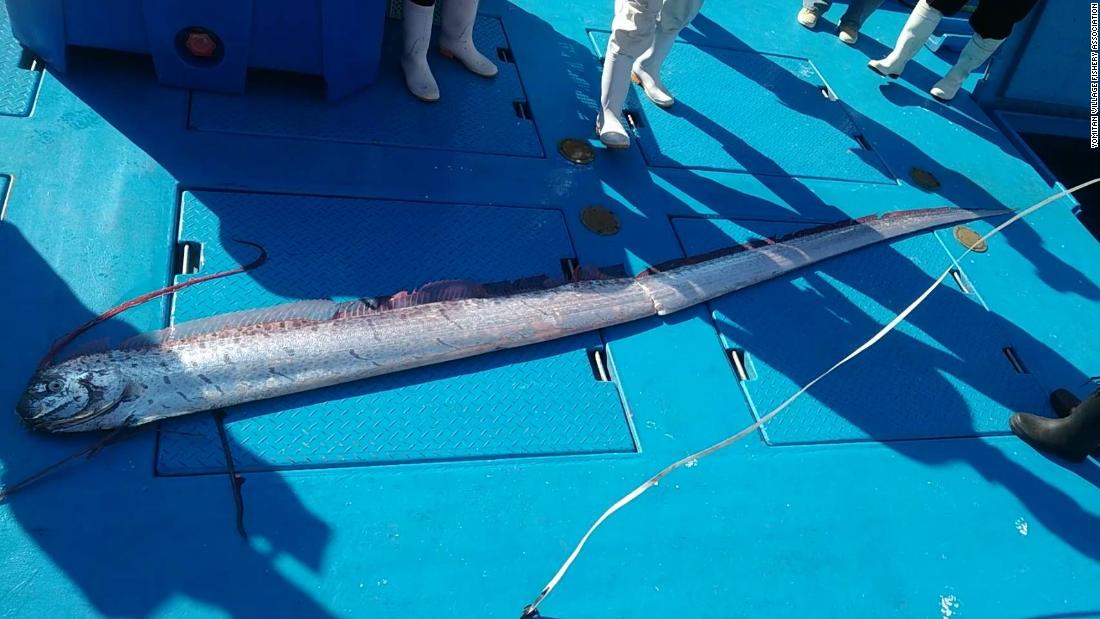 Two nuts, about 3.6 m (12 feet) long and 4 meters (13 feet) long, were found near the southwestern port of Toya Island on January 28.
One of the reefs broke in half after being loaded on a ship and was partly eaten by a fisherman, reports Japan Times. The other died upon arrival on land.
"Two nuts energetically floated in the nets," said Satomi Higa of the Jomitan Fisheries Association.
In Japan and Peru, this year, many dead fish died out, causing fears that another earthquake or tsunami might be on the horizon.
Traditionally known as "Ryugu no tsukai" in Japanese, or "Messenger of God's Palace of the Sea", the legend indicates that they are locked on the shores on the eve of the underwater earthquakes.
Myth received some craving after the earthquake in Fukushima in 2011 and the subsequent tsunami, killing more than 20,000 people. According to Kyodo News, a year before the disaster on the Japanese coast fell at least a dozen nuts.
But scientists deny such allegations.
The Kaza Saiba Aquarium told CNN last month that global warming or subtle changes in the earth's crust can "force the current to stir and push the creatures down to the surface."
Source link