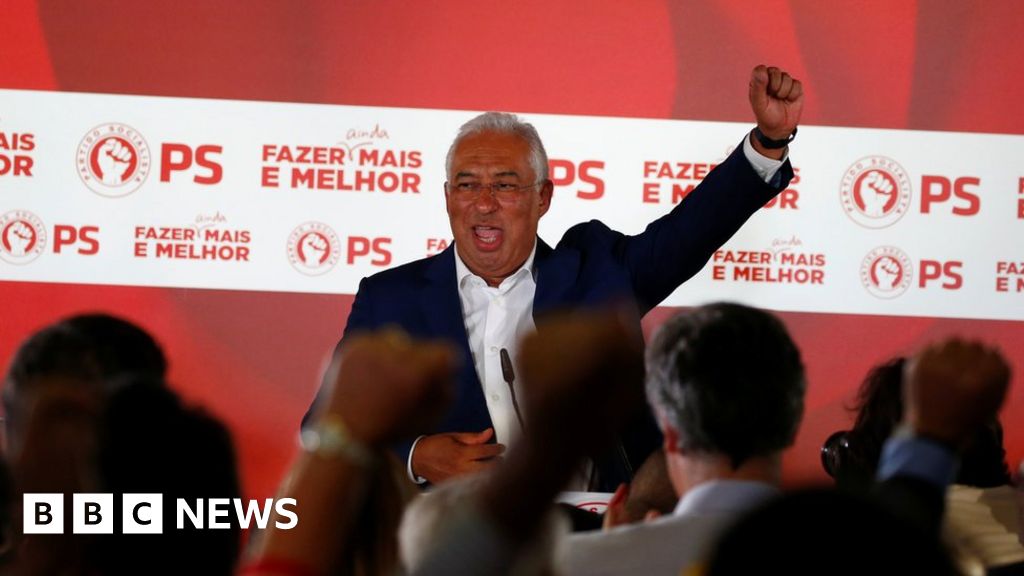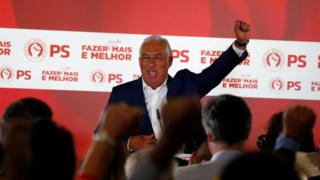 Portuguese Prime Minister Antonio Costa won the re-election, but he does not have a direct majority in parliament.
With more than half the votes cast, his Socialist Party headed 36.7% and would have to form a minority government.
Mr Costa said he was delighted with the result and added that voters showed they wanted stability.
The party's rival, the center-right Social Democratic Party, came in second.
Mr Costa stated that Portuguese voters indicated that they wanted his party to continue the pact with two far-left parties ̵
1; the Left Bloc and the Communists.
He said he would govern decisively and responsibly.
He also mentioned talks with the People-Animals-Nature Party (PAN), Reuters reported.
While the far left calls for more investment in public services, Mr Costa is expected to resume his commitment to adhere to the Eurozone budget rules.
About 11 million people registered to vote in the 230-seat parliamentary control race.
The popularity of the Socialists has come under scandal, including accusations of nepotism and suspicion of concealing weapons theft on a military base.
In 2015, the Social Democrats (PSD) gained the most votes, but the Socialist Party came to power after reaching an official agreement with the smaller left parties.
Since then, the country's economy has grown above the EU average. Reductions in public sector wages and pensions have changed.
Source link