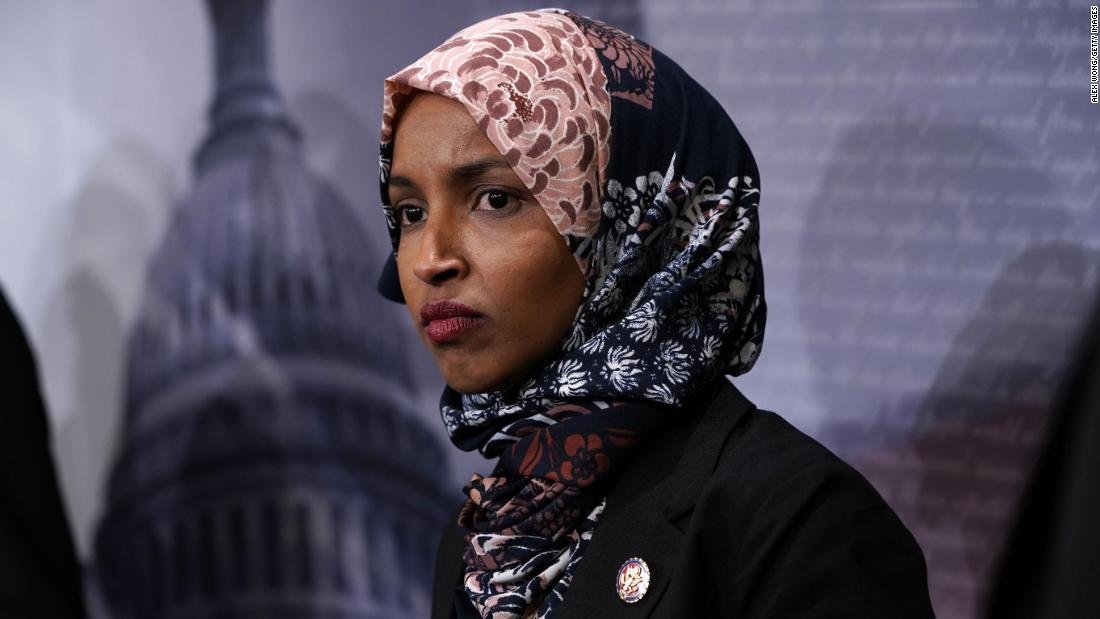 Patrick Carlineau of Addison, New York, threatened to kill Omar through her Muslim faith, according to a criminal complaint and an accompanying testimony. Following the election in mid-2018
on March 21, in the office of Omar, Washington, a challenge was announced, the FBI said in an oath of testimony.
During the conversation, the person who identified himself as Pat Carléneau told the employee: "You are working for the Muslim Brotherhood? Why are you working for her, she (an explosive) terrorist."
The Omar office referred to the threat to the US Capitol Police, who initiated an investigation with the FBI
Carleneo was angry during the call, but with the name of his name and contact
He was later questioned by the authorities where he stated that he was a patriot that he loved President Donald Trump and "what he hates radical Muslims in ours
He first argued that he had told Omar's office: "If our ancestors were alive, they put a ball in her head."
When an e-mail with a quote on a call called Omar is a "terrorist" and threatens to kill her, Carlino first replied that it was not what he said, according to an oath of testimony.
Later he admitted to the authorities that he could say something similar but was not sure.
Carlineo made his first appearance in front of an American judge and is held on the eve of a hearing in the next Wednesday, according to Elmira Star
CNN asked a lawyer representing Carlineo and one for a commentary .
Omar expressed controversy over several of his comments after coming to Congress. After Omar said that Israel's support was motivated by donations from the US-Israel Public Relations Committee, several leaders of democratic parties called the comments anti-Semitic and offensive. She later apologized. She also criticized when she later stated that pro-Israel lobbyists pushed members of Congress to promise "loyalty to a foreign country."
Nick Nil and Veronica Strachkularis participated in this report.
Source link