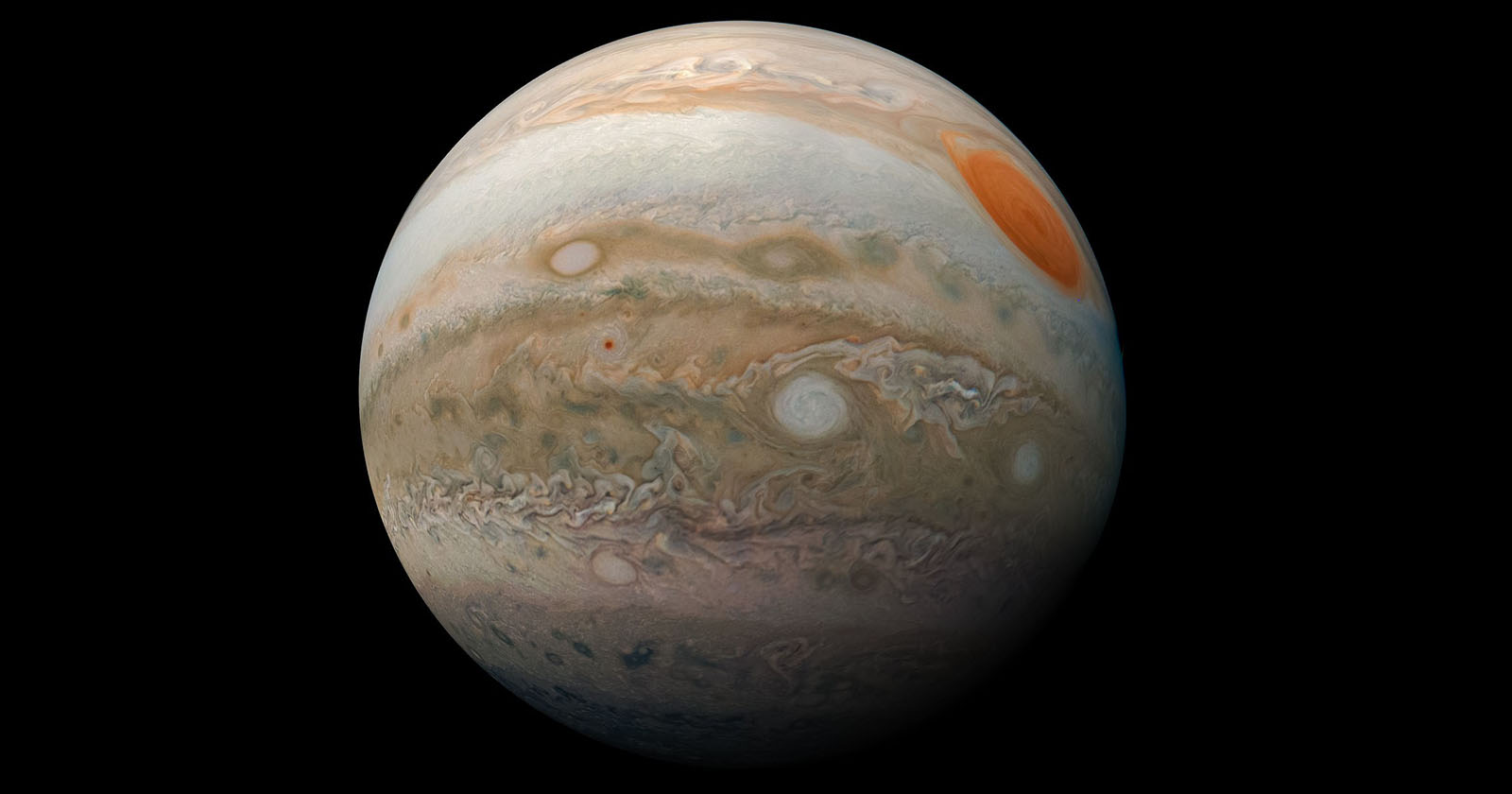 Jupiter is usually shown with its clouds, which pass horizontally across the edge of the gas giant. NASA has released new photos from its JunoCam showing Jupiter's full disk from unusual angles.
Composite photo above shows the southern latitudes of Jupiter. Photos were taken by JunoCam on Juno's orbital NASA February 25, 201
9. Composite photo below was shot February 21, 2019.
Kevin M. Hill
Programmer Engineer and Data Controller at NASA's Jet Propulsion Laboratory (JPL).