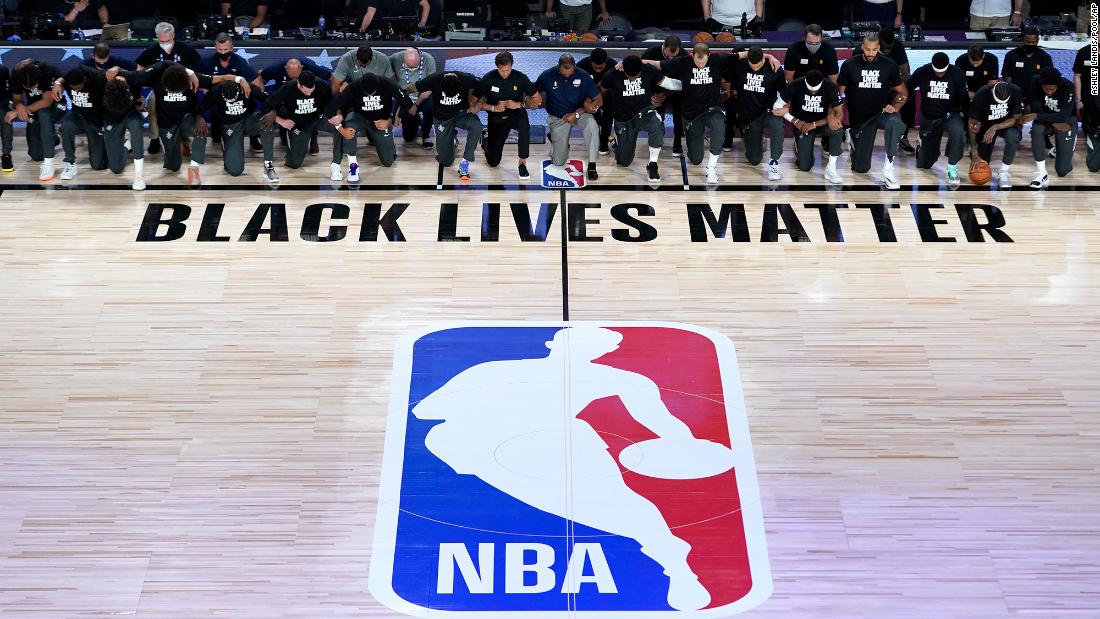 Minutes before the tipoff on Thursday night, the players, joined by coaches and officials, all got on their knees.
Players also wore black shirts "Black Lives Matter" both during warm-ups and under the anthem. Some contain messages such as "Equality", "I am a man", "Ally" and "Say her name", sending a clear message in support of the social justice movement.
The NBA is not the first league to start its season with players on their knees in support of the movement.
The WNBA, when the league began its season last week, dedicated the season to Breonna Taylor and the Say Her Name campaign. Outside of basketball, many MLB players have also taken their knees off as their season resumed earlier this month.
All of these demonstrations are amid unrest in the United States over the deaths of Ahmo Arbury, Breona Taylor and George Floyd, and a mirror image of Colin Copernicus during the 2016-17 NFL season.
The death sparked ongoing protests across the country, including calls for racial equality, social justice, and police reform in the United States.
The NBA is back after a 20-week break in the so-called bubble in Orlando, Florida.
The league closed on March 11, when – just minutes before "Jazz Utah" was to host "Thunder" in Oklahoma City – it became known that the Jazz Center Rudy Robert tested positive at "Kovid-19".
On Thursday night, when the game resumed, it was appropriate that Gober scored the first basket in the team.
Source link