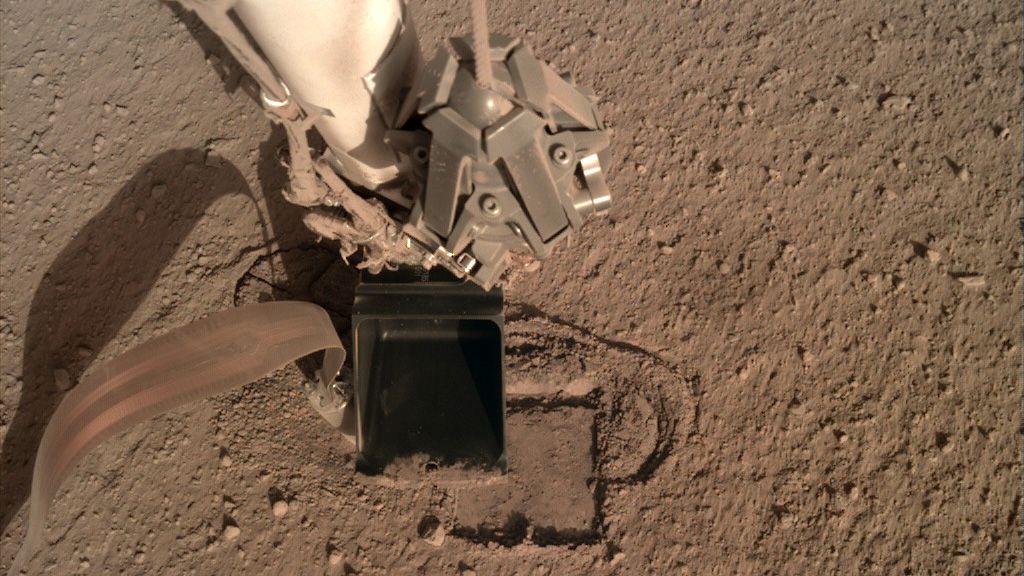 An InSight NASA landing gear was stuck in Martian soil for a month, but engineers came up with a new plan to try and save the device.
InSight, a ground-penetrating heat probe, also known as a "mole", has been stuck in place since February 28. It was supposed to bury the ground 16 feet (5 meters), but it stayed quite short, 14 inches (35 centimeters).
Justice to the mole, this is digging into unknown territory. Never before have they dug so deep in the Martian soil, so it is difficult to predict what the regolith consists of. NASA and the German space agency, which has created the mole and heat and physical properties package (HP3) it is part of, have been working together on alternative fixes since June.
Related: InSight Mars in Photos: NASA's Mission to Probing the Red Planet's Core