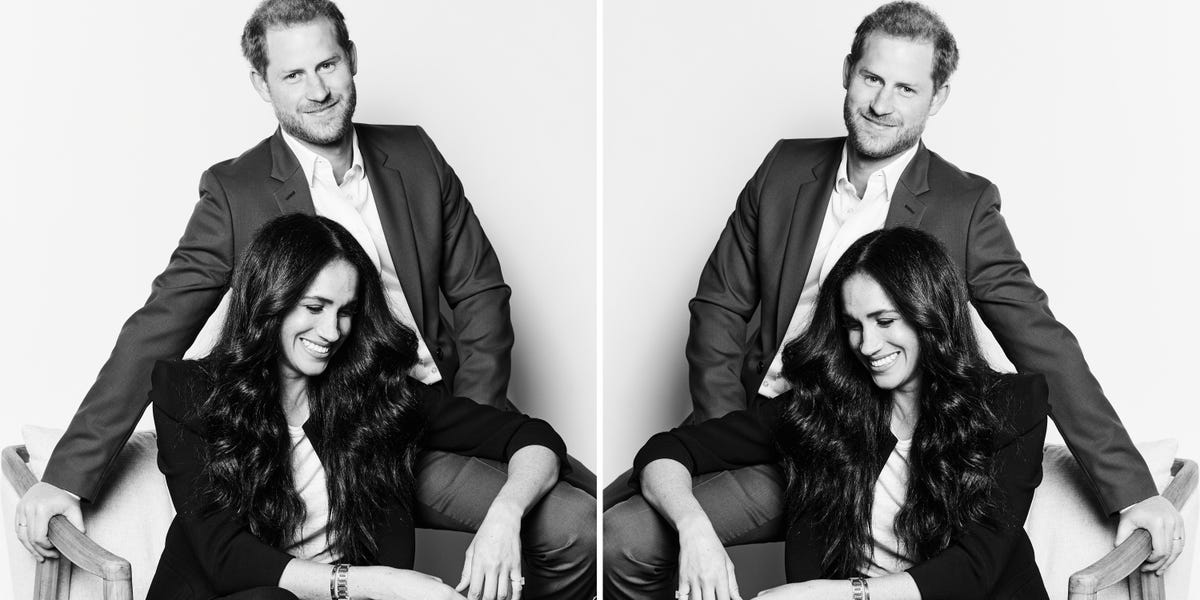 The Duke and Duchess of Sussex are all smiles in the recently released portrait.
In a refined black and white image, Megan Markle and Prince Harry are furnished in their new home in Montesito, California. Megan wears a sleek, fitted blazer, white white T-shirt and pants with hair in branded waves. Meanwhile, Prince Harry combines his suit with an oxford with buttons and without a tie. In the portrait, the royal couple looks relaxed and calm, the duchess seemingly photographed in the middle of laughter.
The image was taken by Matt Sales, a photographer from Los Angeles who focuses on creating images that "reflect all-encompassing images of beauty"
; and illuminate stories from underrepresented communities. The photo coincides with the news about the couple's future stay as hosts and participants of the virtual conversation TIME100 entitled "Creating a better world".
Tells a source close to Sussex BAZAAR.com that the couple personally participated in the selection of the topic, the curation of the topics and the selection of guests for the respective episode, part of the virtual conversations TIME100. The Duke and Duchess are expected to deliver introductory and concluding remarks, as well as help moderate discussions involving high-profile experts, lawyers, Internet creators and journalists in discussing a "more compassionate, secure and secure digital world".
"The Duke and Duchess of Sussex, both TIME100 graduates, are some of the most influential voices in the world," said Dan McSay. TIME editor-in-chief and editor-in-chief of TIME100 magazine, in a statement. "We look forward to working with them to raise our voices and highlight real solutions to some of today's most pressing issues."
This content is created and maintained by a third party and imported to this page to help users provide their email addresses. You can find more information about this and similar content on piano.io