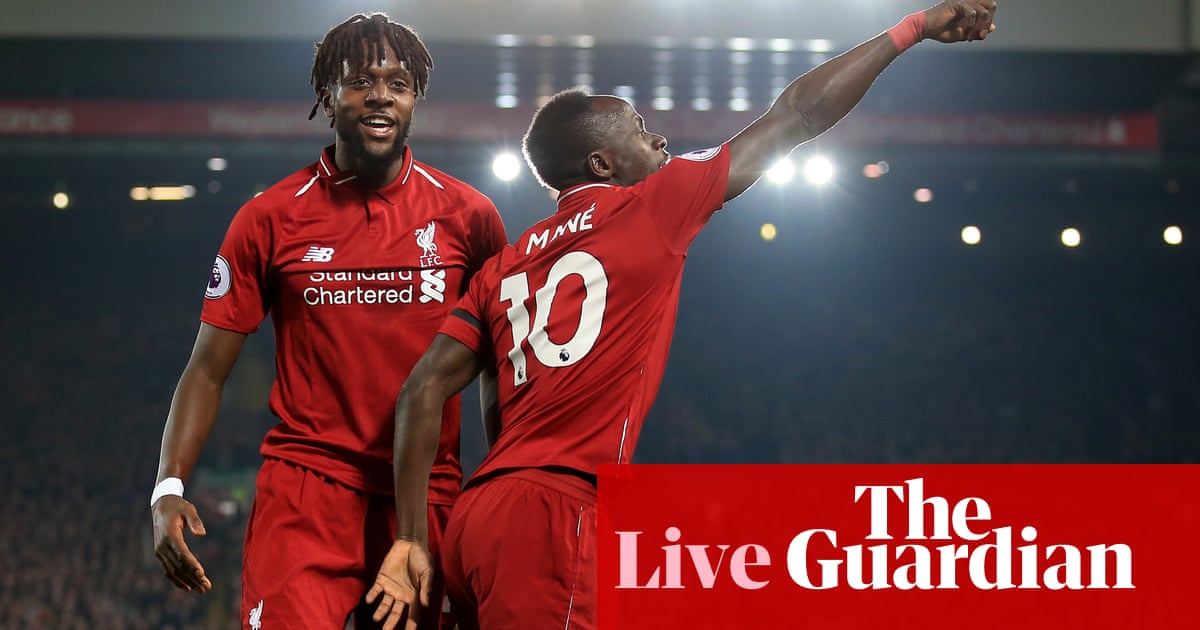 Match report: Southampton 2-0 Fulham
Premier League: Ben Fischer traveled to St. Mary to see more pain in Southampton on the doomed Fulham.
Match Report: Crystal Palace 1-3 Man United
Premier & # 39; Jer-League: David Hitner was on hand at Selhurst Park to see signs that Romelu Lukaku could get his mojo back.
Match Report: Liverpool 5-0 Watford
Premier The league: Andy Hunter was at Enfield to see Virgil van Dyck score his first and second goal in the home in Liverpool's shirt.
Match Report: Arsenal 5-1 Bournemouth
Premier League : Mesut Ozil returned to something that is approaching his best, since Arsenal has caused more suffering to Bournemouth, whose troubles continue on the road. Amy Lawrence was in the Emirates.
Match Report: Man City 1-0 West Ham