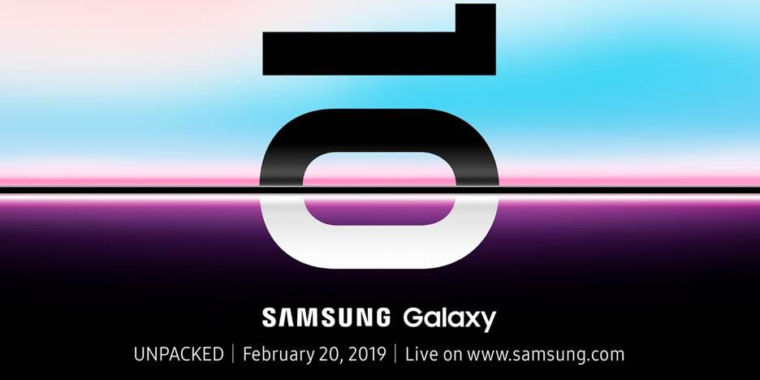 Samsung Unpacked 2019 will begin on Wednesday, February 20, at 11:00 in the Pacific Ocean (2:00 ET) in San Francisco, and we are going to hear all about Samsung's 2019 lineup of flagships, which includes the Galaxy S10 in many variants.
We already have a huge position, here's what to expect, but the Galaxy S1
0 and S10 Plus will be the focus of the event. These devices are expected to bring a number of achievements for major smartphones. They will be one of the first family of devices with Snapdragon 855 SoC, Wi-Fi 6 and an ultrasound fingerprint sensor on the screen. In addition, the display has a new "hole" to reflect the holes, as well as a thin frame, which means that the displays become even larger.
We also get more than just S10 and S10 Plus. It is expected that it will be a cheaper version of the Galaxy S10, called the Galaxy S10e, and we can look at the new version of 5G. Samsung also spent some time annoying that "the future of the mobile will unfold" in the west, which means that we will hear a bit more about the future sophisticated smartphone company (Galaxy F?).
We will live in the west to bring you every great announcement, as Samsung does. It's time to tune in on a ton of coverage on Wednesday!
Liveblog begins with:
View Liveblog
Source link