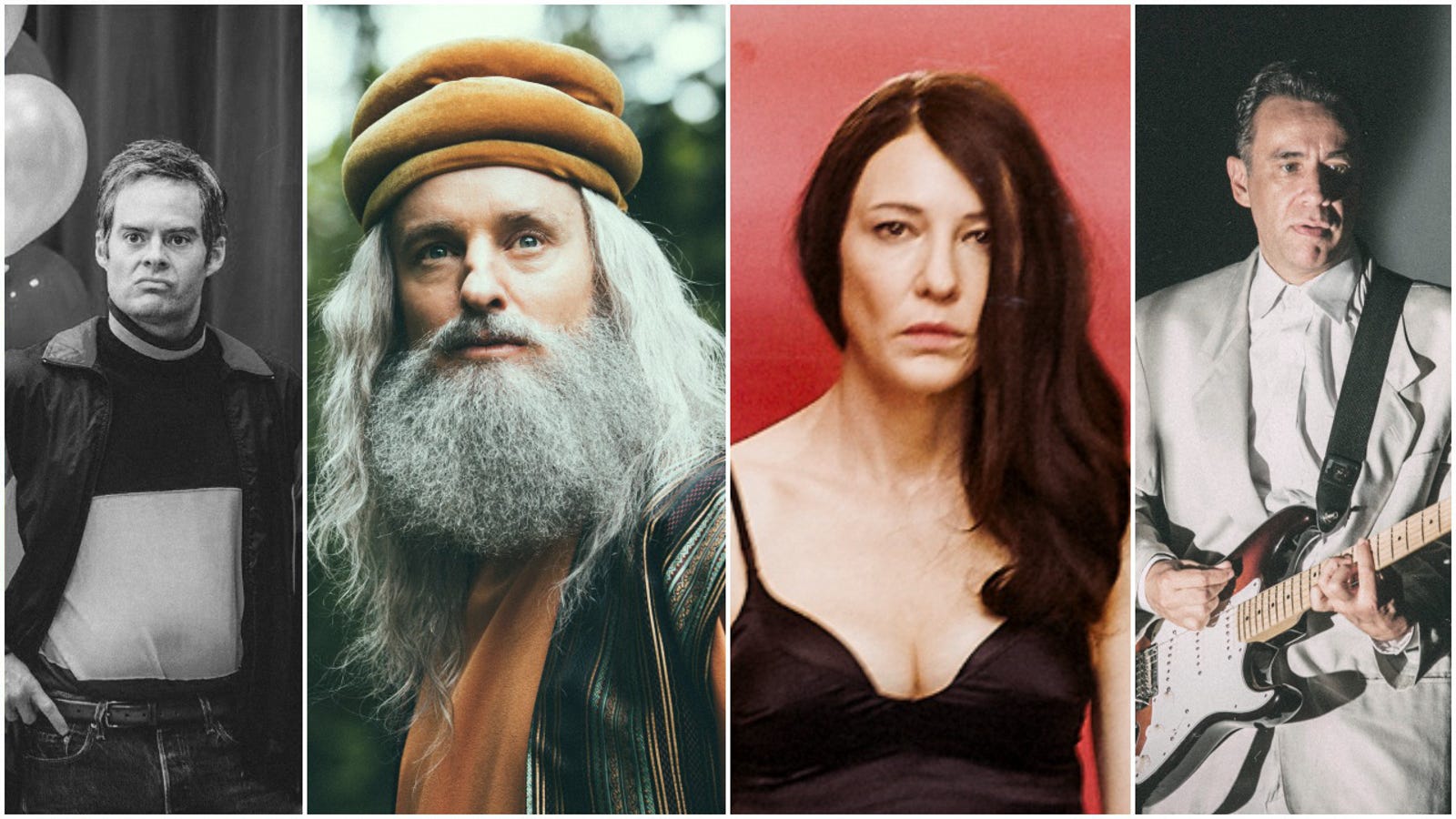 If you ask Seth Meyers to give you an elevator pitch for Documentary Now! two things become readily apparent. One is that, as one of the show's creators and primary writers, Meyers has obviously thought about this question a lot, teasing out the ways the series draws on a unique hybrid of sketch comedy, real documentaries and a deep dedication to mimicry to make something shockingly human out of its spoofs of non-fiction movie. The second is that, three seasons in, he is still not completely sure what it is that he and his fellow faux-documentarians have actually made. "It's basically loving the parodies of existing documentaries," Meyers offers when asked to sum up the show in a single sentence. But the backtrack comes quickly, tacking extra words to the definition as it goes: "Somehow, even as I say that, parody is not quite sound right," he mutters. "It's the closest word I have in my vocabulary, though." Later in the conversation, he'll cycle through and discard "recreation" and "satire," too, before ending with exhorting, "C'mon, we can do this! What's the word?! "
Meyers' collaborators, Alex Buono and Rhys Thomas-fellow Saturday Night Live alum, who has directed every episode of the IFC series, and who the Late Night host often describes as the program's institutional soul-they are more solid in their explanation: "It's a loving homage to documentaries. To their specific documentaries, to the idea of ​​documentary film-making, "Buono offers up, speaking in the tone of someone who has had to quickly and accurately describe the series more than once to its recent influx of big-name guest stars. "It's not a parody. It's not sketch comedy. We're not making fun of anybody, "he adds, emphasizing a sweetness that's grown in the show from its early days of violent Gray Gardens riffs and disposable VICE dweebs. "We're not here to laugh at anybody."
Meanwhile, ask anyone who watched the show's first two seasons-or rather its 50th and 51
st, as Dame Helen Mirren would be quick to remind us Answer: "That fake documentary show where Fred Armisen and Bill Hader play all the leading roles."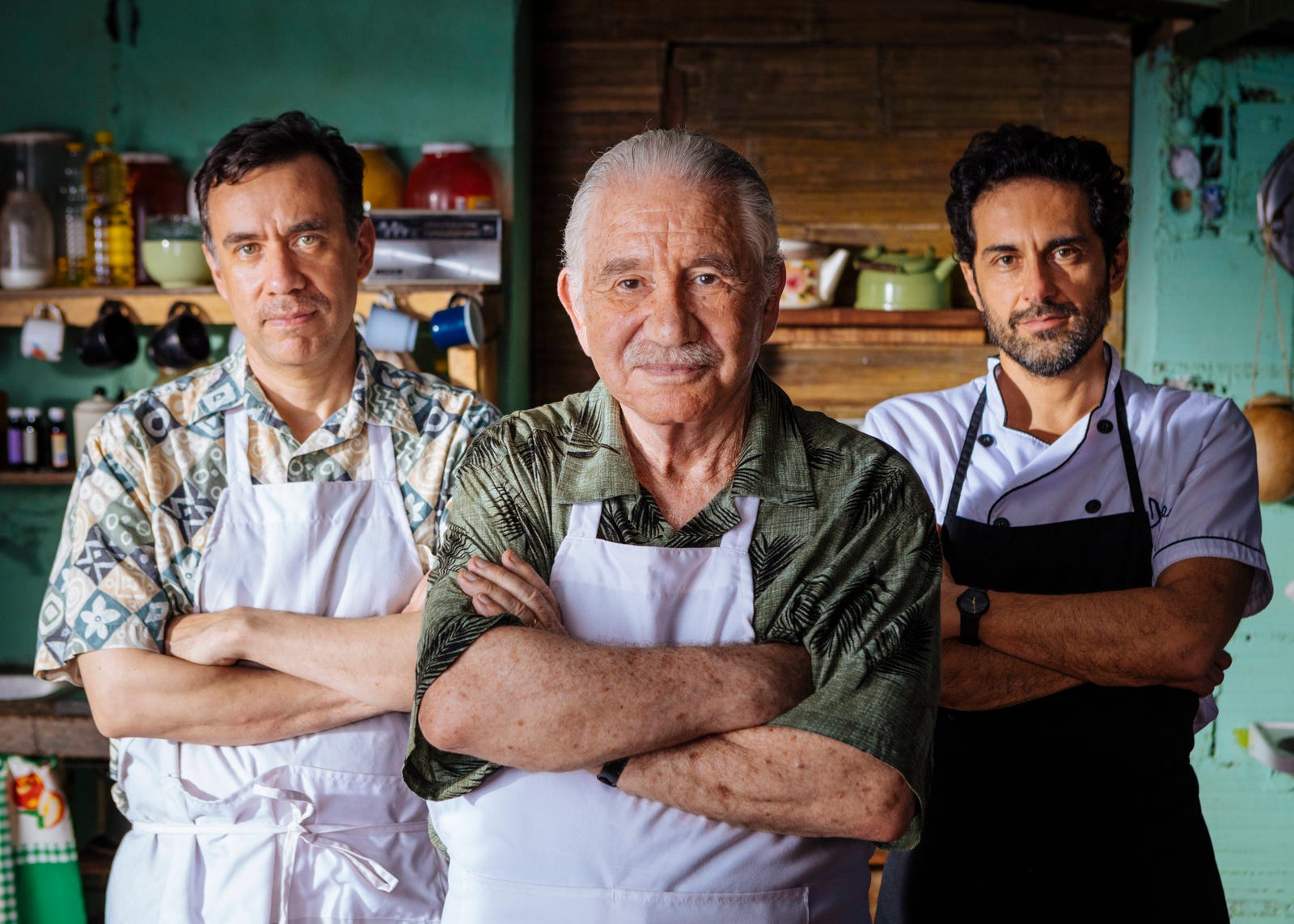 For its first two years on the air, ] Documentary Now! was, essentially, The Fred And Bill Show ; While the occasional episode might feature one or the other member of the pair, sketch comedy veterans were prominent throughout, serving as comforting, repetitive presentations for a series of switching from the Gothic horror to the heartwarming family drama to a full-blown concert film with every passing week. In the process, Armisen and Hader have acted as their two-man repertory company, playing everything from soulless political fixers to good-natured imitator Al Capone, with stops for sweetly dopey chicken chefs (Armisen), a cadaverous Robert Evans send-up Hader) and the vicious murderers (both of them more than once) along the way
Which is part of what makes Documentary Now! 's third season – premiering tonight with the cult pastiche "Batsh * t Valley" -so radical. It may take you a minute to notice that with famous faces like Owen Wilson and Michael Keaton flooding the screen, but the show's new reality will eventually settled in: No Fred, and no Bill, to be seen. Hader never shows up for the show's third season at all.
Hader never shows up for the show's third season. ] Hader's absence is both understandable and expected, of course; Barry is a huge hit in the HBO Land right now, and Doc Now! has always been something of a side hustle or labor of love for pretty much everybody involved, from the late-night host Meyers, to the endlessly prolific Armisen, to John Mulaney, who, when not penning multiple episodes during the season, moonlights as one of the biggest stand-up comics on the planet. There's a reason the show has not run new episodes in more than two years, and not because the involved people have not wanted to get it in the air.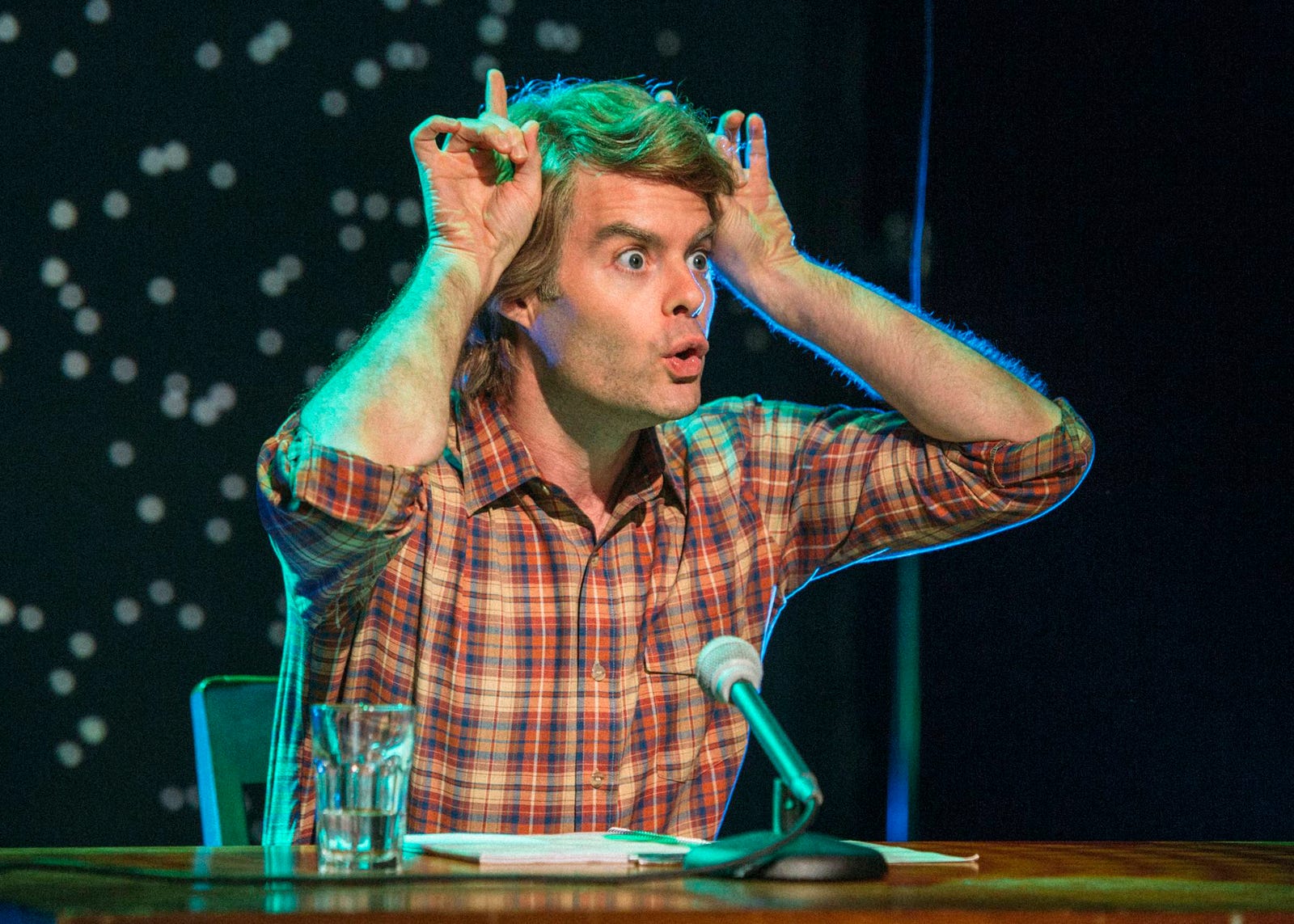 "When we first made the show, we always thought "Meyers notes about the decision to switch to Hader and (to a lesser extent) Armisen for a rotating crew of famous guest stars for this year's slate of shows. Discussing the inevitability of the change, Meyers, Thomas, and Buono all bemoan the loss of Hader, a natural chameleon who can go from lovable to lizard-man at a moment's notice. Although the series' warmest moments have often come from "Fred" episodes-all three season one's "A Town, A Gangster, A Festival" and season two "Juan Likes Chicken And Rice" as personal favorites, and the closest the series has Everybody came to capture their ideal version of Documentary Now! 's humanistic vibe – there's a feral quality to Hader that's always stopped the show from tilting over to the outright sentimentality, whether coolly vamping his way through "Mr. Runner Up, "or going completely unhidden in the Spalding Gray riff" Parker Gail's Location Is Everything. "
Watching the show's third season, it's not hard to see spaces where the Hader performance might" fit "; It's easy to imagine him slipping into the oversized sunglasses Necar Zadegan rocks as a malevolent cult spokesperson in the "Batsh * t Valley," or taking Michael C. Hall's dead-eyed bowling prodigy in "Any Given Saturday Afternoon." But It would also be a mistake to view these new outings as a series of recycled second-season episodes with some Wite-Out casually splashed on their casting pages. Stripped of one of the core components of its identity, Documentary Now! also loses one of those aspects that defined it, for good or ill; Although they are careful not to speak anything less than glowing terms about their friends and colleagues, Buono and Thomas are obviously lazy about moving away from the "constraint" that limits the kinds of stories that the series could tell. Or, in Buono's words: "When we realized we could not have Bill, it became an interesting problem to say," So we can not have every episode about two white guys in a two-hander. "
Sometimes that evolution is as simple as applying the show's considerable talent to non-Hader or Armisen obsessions, like Mulaney's technically ridiculous Sondheim recipe "Co-Op," a take on DA Pennebaker's Company: Original Cast Recording. A celebration of Doc Now! 's endless dedication to the flawless execution of a relentless goofy idea, the episode comes complete with guest performances from Broadway stars Renée Elise Goldsberry, Alex Brightman, and Richard Kind, a breakout blast from AP Bio 's Paula Pell, and the original score of idiotically hummable songs, at least one of which is destined to be the series' showstopper of the season. It's a nigh-perfect cataloguing of Mulaney's particular fixations-in much the same way that "Gentle & Soft: The Story of the Blue Jean Committee" captured the Armisen and Hader's soft-rock solipsism-and it thrives in part because there's no familiar face peeking out to break the illusion of its note-perfect pastiche.
Talking to the show's creative team, a frequent refrain emerges: Documentary Now! is aggressively not sketch comedy. When Meyers expresses his lingering discomfort at the horror-movie ending of the show's first episode, "Sandy Passage," he describes it as "very much a sketch comedy idea." Buono (who, with Thomas, worked on SNL 's filmed video side) makes it clear that he sees the series' dedication to emotional grounding and storytelling as the things that differentiate it from 'a two-to-three-minute sketch.' Really, though, the show's most SNL aspect has always been its reliance with Armisen and Hader. That's largely the to the series' strengths, allowing it to tap into the work of two of the most accomplished comic actors on the planet, as they breathe in the inner life into a series of ridiculous, self-involved, often deranged men. But no matter how good Armisen and Hader are at disappearing into parts, there's still a predictability that eventually seeps in the dozenth or so time you see them showing up in a talking head. And there are parts-and stories-that they're simply not equipped to play.
Take the season's biggest swing in terms of guest star casting: Two-time Oscar-winner Cate Blanchett, playing the performance artist Marina Abramović In "Waiting For The Artist." Armisen and Hader have both demonstrated that they can play women at a level that defies easy labels like "parody," but it would still be hard to swallow a story of women's artistic empowerment like this-especially from a creative team so overwhelmingly white and male-without a woman of commanding skill in leading role. And because we have not seen Blanchett playing any other characters on the show, it short-circuit the little voice in the back of your head that whispers "That's such a Hader part" every time he appears on the screen. Instead, she just is Abramovich-or rather, Isabella Barta, creator of such modern-art masterpieces as the blatantly self-harming "Bucket" series. (It does not hurt that Blanchett is unsurprisingly gifted at feeding the silliness of her characters' artistic ideas without sacrificing her dignity and humanity in the process.) Buono and Thomas often discuss pulling their writers back from the urge to make the show The cavalcade of jokes, ruining the reality of its carefully crafted universes. Casting an actor of Blanchett's skill in the part achieves a similar effect: By forcibly giving up the comfort of Hader's comic skills, the show's third season of fake documentaries feels "realer" than anything that comes before.
"The ones I'm happy with are the ones where you kind of forget it's based on something and care about these characters," Meyers says when asked about his favorite episodes of the series "The best episodes are one where you're coming into an unknown landscape," Thomas notes, echoing the sentiment in a separate interview. In the loss of one of its two most recognizable faces and rationing the other just a handful of parts- Documentary Now! is formally heading out into an uncharted territory. All parties concerned are clear that if the free time was somehow infinite, they would welcome the original show stars with welcome arms-although they would probably continue to integrate them with the broader talent list now available to them. For now, though, the training wheels are off: Documentary Now! may not be easy to define, but whatever it is, it's coming to its own-and when you're talking about a show that was already one of the best and most interesting series on TV, that's something worth celebrating, regardless of what's been lost.
Source link