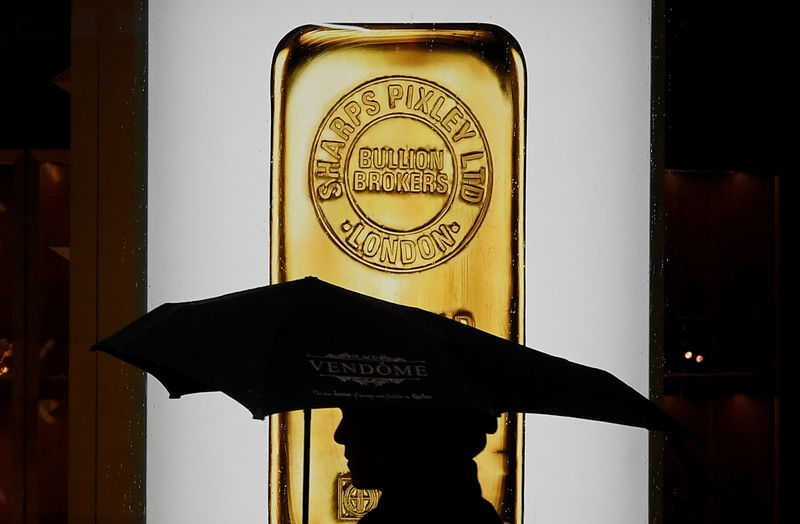 Investing.com – China's trade and credit data on Friday continued to strengthen the risk appetite
.

Investing.com – The price of safe-haven gold slipped on Monday in Asia and traded below the key $ 1,300 level. For June delivery, traded on the Comex division of the New York Mercantile Exchange, they were down 0.2% at $ 1.292.15 per ounce at 12:55 AM ET (04:55 GMT)
The precious metal finished last week basically flat.
The March trade surplus also soared past expectations, official data showed, with exports rising more than
The March trade surplus was also soared past expectations, official data showed, with exports rising more than 1
4% for March from a year ago, exceeding expectations of a 7.3% rise.
The better-than-expected data eased concerns about global economic growth slowdown and provided support for Asian equities.
China's and the SZSE Component gained more than 1% while the Hong Kong and Japanese stocks rose by 0.5%.
Investors' sentiment was also boosted amid positive developments in the Sino-U.S. trade talks
The two sides have agreed on an enforcement mechanism to police any trade deal they agree on in the future, according to reports last week.
"There are certain commitments that the United States makes in this agreement. , and there are certain commitments that China is making, "US Treasury Secretary Steven Mnuchin told reporters Saturday at the IMF meetings in Washington.
"I would expect the enforcement mechanism to work in both directions, that we expect that to honor our commitments, and if we do not, there should be some repercussions , and the same way in the other direction, "he said, adding that the two countries are considering to hold more in-person meetings.
In the UK, Brexit headlines expected to quiet down next week with parliament on holiday until April 23.