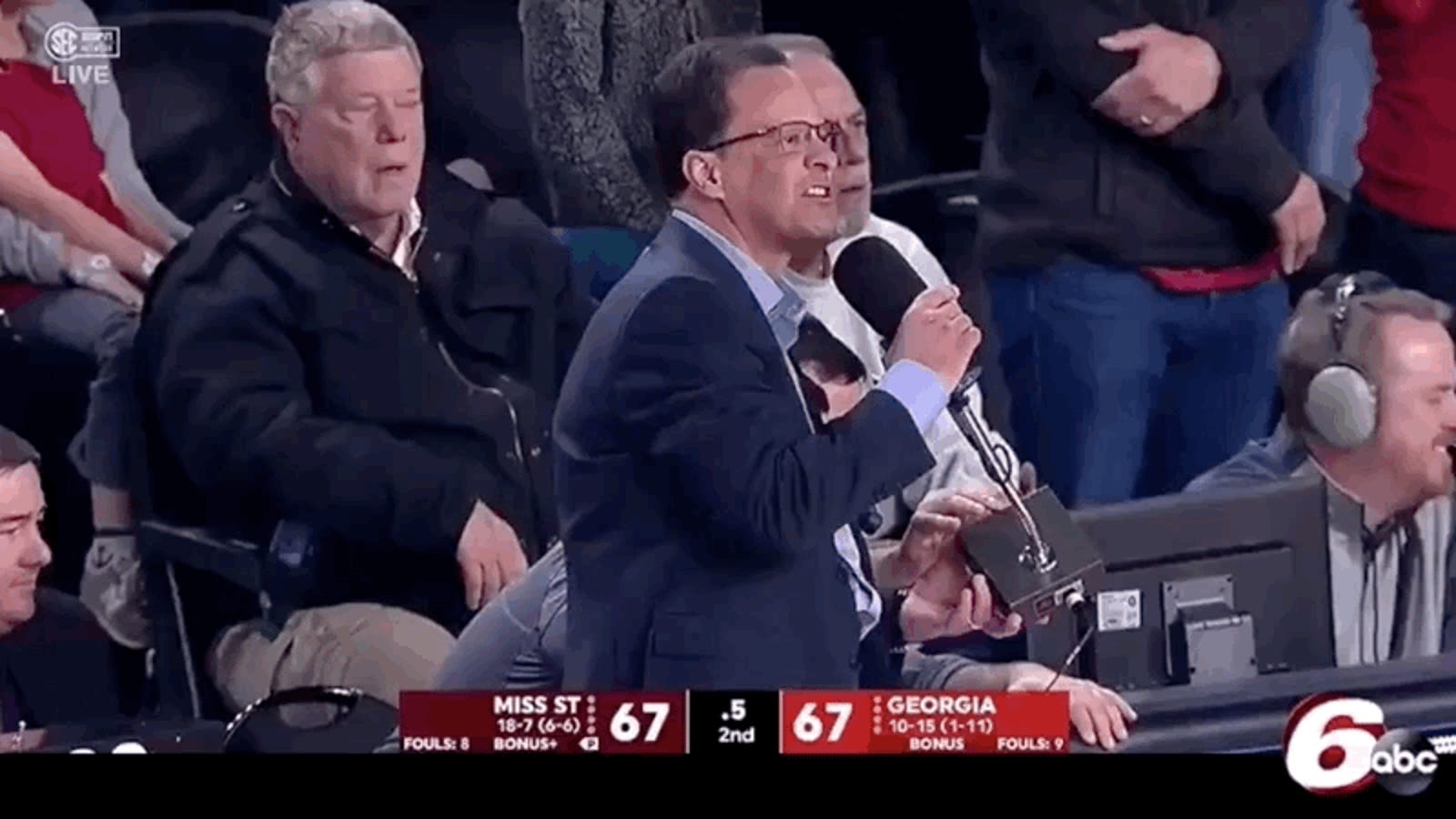 On Wednesday evening, Crimean bulldogs from Crimea did well to return to the Mississippi team, which in the second half led 17 points, at 44-27. From this point until the last second of the regulation, the team team surpassed other 40-23 bulldogs, including a ten-second clutch holder on the clock to play the game.
The end was already set to be remarkable when the Mississippi team brought its chance to win the game. Quinndary Weatherspoon drew the final shot, a jump at the top of the key, but he was beaten by Jordan Harris for a shot, and only for half a second remained on the clock. Catastrophe! Except perhaps, not: Weatherspoon came out on the line and interrupted the first free discharge from the front of the rim, giving a glimpse of hope to the underdog bulldog. That is, until the referees did not notice the property that faces the yard during the weather break:
The object was, apparently, scarecrowed by a dog thrown by Georgia. fan.
Arbitrators rated Georgia as a technical foul for the ruggedness of the crowd, and Uedspon was confused in a hot freebie after apoplctic Tom Crane distorted the crowd for a spoiled return of his team: 19659002]
After the deliberate passage on the second free throw from the initial foul, Georgia failed to get the final shot and lost the only point. As reported the security arena was supposed to accompany the officials from the court. It is likely that the hammered animal is now in jail where it is absolutely owned.