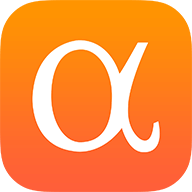 Ford (NYSE: F) reports Q1 U.S. Sales were down 1.6% to 590,429 units. The automaker saw a smaller fall in the quarter than either GM (-7%) or Fiat Chrysler (-3%).
Sales of Ford brand declined by 2.1% in the quarter, while Lincoln brand sales grew by 11.2%.
Sales of cars -23.7% to 98,265 units. Fusion sales are -3.5% up to 41,683 units.
SUV sales + 5.0% to 213,086 units. Explorer sells -1.5% to 53,306 units.
Truck sales + 4.1% to 278,898 units. Sale of the F Series +0.2 to 214,61
1 units.
Sales updates from Ford management: "Sales of the first quarter of 2019 were solid for Ford." Our portfolio continues to be delivered. The F series has expanded our leadership position, while others have come to the forefront. We have a close relationship with our customers, allowing us to deliver what they need in their lorries.This can also be seen in our record sales of Ford SUVs as well as a significant increase in Lincoln.This is another indicator of "progressive progress" that Adam Jonas Morgan Stanley described on this week's start which is still slowly attracting investors' attention.
Previously: Investors threw tires at Ford (April 1)
Shares from Ford to 0.33% to $ 9.16.