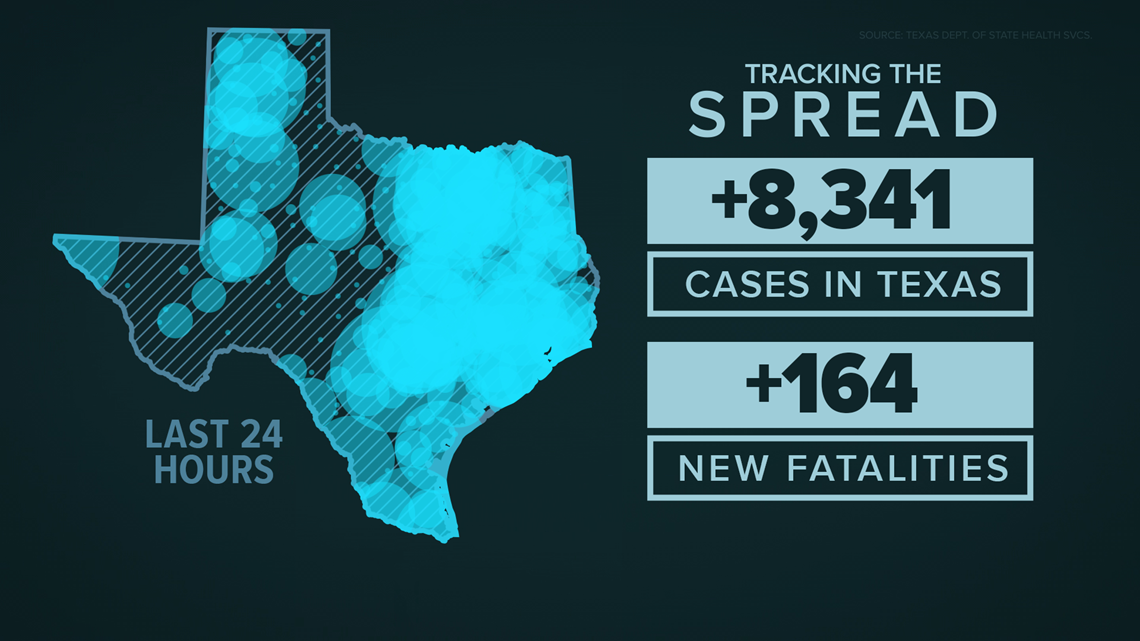 HOUSTON – Texas reported 8,411 new COVID-19 cases and 164 new deaths on Thursday. The average of seven days of new coronavirus cases in the state was July 20. The positivity was 12.83% as of July 27, which means more than every eighth person tested for the new coronavirus. positive.
The Houston Department of Health reported 864 and eight new deaths. Tuesday's count is the 13th time this month that Houston has reported at least 800 cases in a single day.
The nursing home in Houston is tied to the fourth most deadly death from COVID-19 years. The different Houston nursing home is linked to two other locations in El Paso and San Antonio for the highest number of COVID-1
9 cumulative cases nationwide out of 117. You can find this data here.
Source link