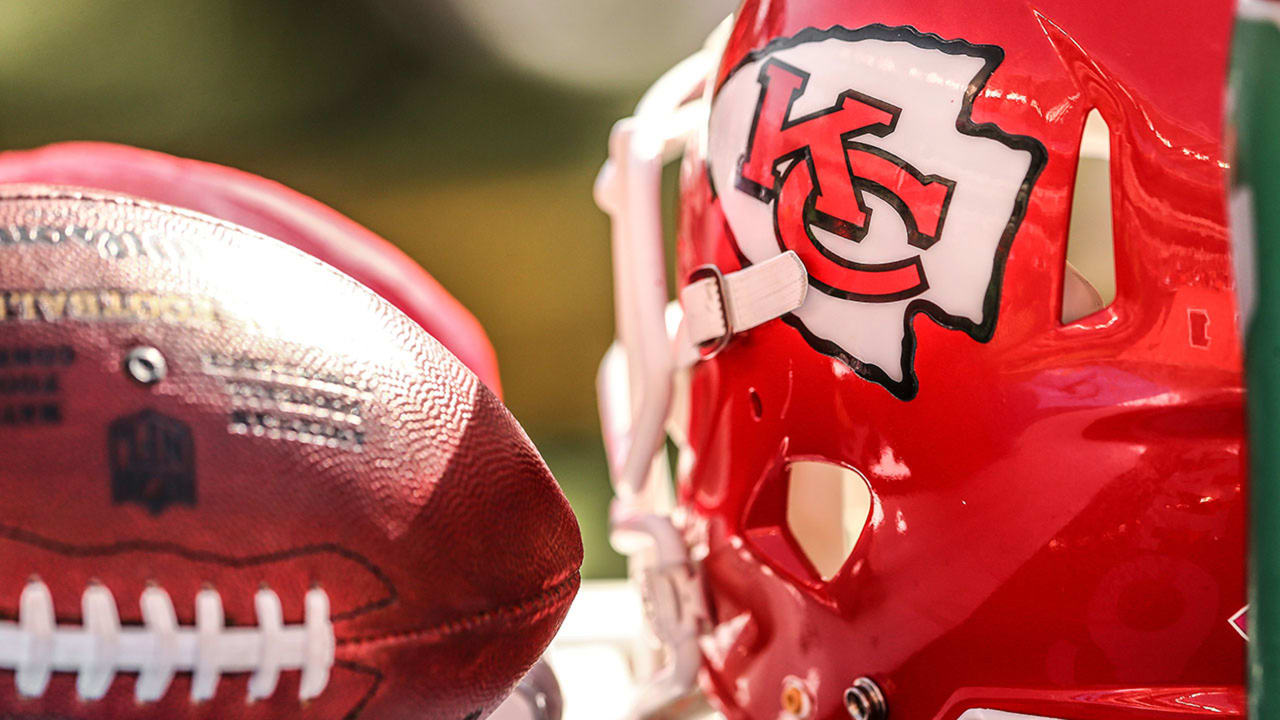 KANSAS CITY, MO. – Head of state Kansas City announced Tuesday that head coach Andy Reid and defense co-ordinator Steve Spunkyoolo completed the training of the coaching staff of the club until the 2019 season. Below is a full look at the add-ons and changes to defense personnel.
Steve Spanyuolo – Defense Coordinator
Brendan Dali – Game Coordinator / Defensive Line
Dave Merritt ̵
1; Defensive Backs
Sam Madison – Defensive Backs / Rebounds
Britt Reid – Linebackers / Outside Linebackers
Terry Braddan – Protective Quality Control
Alex Whittingham – Assistant Defender
Defense Trainer Headquarters. "All these coaches are acquainted with Steve, love the game and are good teachers who succeeded in their career.
Brendan Daley commences his first season with Kansas City Chiefs in 2019 as Coordinator / Defensive Club Coach after four seasons. Line Coach for New England Patriots. Daly was hired in New England in 2014 as a Defense Coaching Assistant, before being promoted to Defensive Line Coach in 2015. Prior to his time with the Patriots, Daly had two stints from the Minnesota Vikings as Defensive Assistant / Coach Defensive Line (2006-08)) and Coach of the defensive line (2012-13). Then he also spent three seasons (2009-11) with the Chief Coordinator and then Rams Steve Spunkyoolo, head coach, as a trainer at the defensive line in St. Louis. Prior to joining the NFL, Dali had several college exercises, including Villanova (1999, 2005), Oklahoma (2001-03) and his first job at Drake University, his alma mater. He trained in four SuperCubbles, winning three of them, and the AFC Championships. Then he played in college and received a bachelor's degree in history.
Matt House will begin his first season as a Lincker Coach for Kansas City Chiefs in 2019. Kentucky State University for three seasons (2016-18), the last two as a Defense Coordinator / Insider Leader Guides trainer. House Protection has consolidated the Kentucky team, which for the first time from 2007 to 2009 reached three straight games, and ended with a victory of 27-24 years over Penn State in 2019 at the World Camping Bowl. In its first year with Wildcats, the House served as Special Coordinator / Inside Linebackers Coach. Prior to his stay in Lexington, Kentucky, the house spent time as a defense coordinator in Pittsburgh (2012-14) and in International Florida (2015). Prior to his college experience, the house spent four seasons in the NFL as defending quality assistant / assistant Linebackers trainer for St. Louis Rams (2009-11) and special teams / power and air conditioning assistant for Carolyn Panters (2008).
Dave Merritt enters his first season with chiefs of Kansas City in 2019 as a defensive spin coach. He joins Kansas City, having spent the past season as a defensive spin coach with Arizona Cardinals. Prior to training in Arizona, Merritt spent 14 seasons with the New York giants, where he was assistant defense (2004-05) and middle / security coach (2006-17), winning Super Bowls XLII and XLVI. With giants, Merritt worked under the guidance of Defense Coordinator Steve Spunyoolo. Merritt joined the NFL as an assistant advocate and trainer in New York City jet lane bouts (2001-03) after two training sessions at college level, including Tennessee-Chattanooga (1997) and the Virginia Military Institute (1998-2000). Merritt played in a leftover NFL with dolphins in Miami (1993) and Arizona Cardinals (1993-95) and collegiate for the state of North Carolina.
Sam Madison will enter his first season of the NFL with chiefs of 2019 as a back / back coach. Madison has appeared on the sidelines of the National Football League for 12 seasons, the first nine with the Miami dolphins (1997-2005). After his time in Miami, Madison played three seasons from the New York Giants (2006-08), two of whom came under the defense coordinator Steve Spagnuolo and all three in the defensive backs trainer David Merritt. During his time together, Madison, Spagnuolo, and Merritt won the Super Bowl XLII. During his career, Madison was in 173 games (154 launches) and counted 38 INTs and 130 gaps. It was developed by dolphins in the second round (44th overall) in 1997. He played college football at the University of Louisville.
Britt Reid enters his seventh season with Chiefs in 2019 and will serve as the coach of Linebackers / Outside Linebackers. Raid spent three previous seasons as a defensive trainer (2016-18). Under Reid's leadership, Chiefs of DL Chris Jones received AFC's Defensive Moon Award for the month of October last season and had a series of NFL records from 11 consecutive games with at least 1.0 bag. Reed also served as Assistant Coach Defensive Line (2015) and Coach for Quality Assurance (2013-14) for Chiefs. Before coming to Kansas City, Reid spent three seasons at Temple University (2010-12) working on an offense. In 2009, he was the coordinator of a training camp for Philadelphia Eagles, and in 2008 he was assistant coach at the St. Joseph preparatory line in Philadelphia.
Terry Braddin will enter the third season. with bosses in 2019 as a trainer for quality control of defense. Breddn joined the Chiefs as Assistant Assistant (2017) at the University of Bethune-Cockman, where he worked as an assistant graduate of the Quarterbacks. Prior to his time at Daytona Beach, he spent the 2015 season as the head coach of his alma mater, High School Inlet Grove. During the 2014 season, he was coached by special quality control teams at the Atlantic University of Florida. He acted as a defender for three seasons at Howard University (2009-11) before moving on to Tuskegee University (2011-13), where he graduated.
Alex Whittingham enters his second season as an assistant defender with bosses. Before joining the coaching ranks, Wittingham appeared in 44 box line games for the University of Utah (2013-17). In Utah, he was a three-time honored celebration of the All-Academic Selection of Pac-12.
Source link