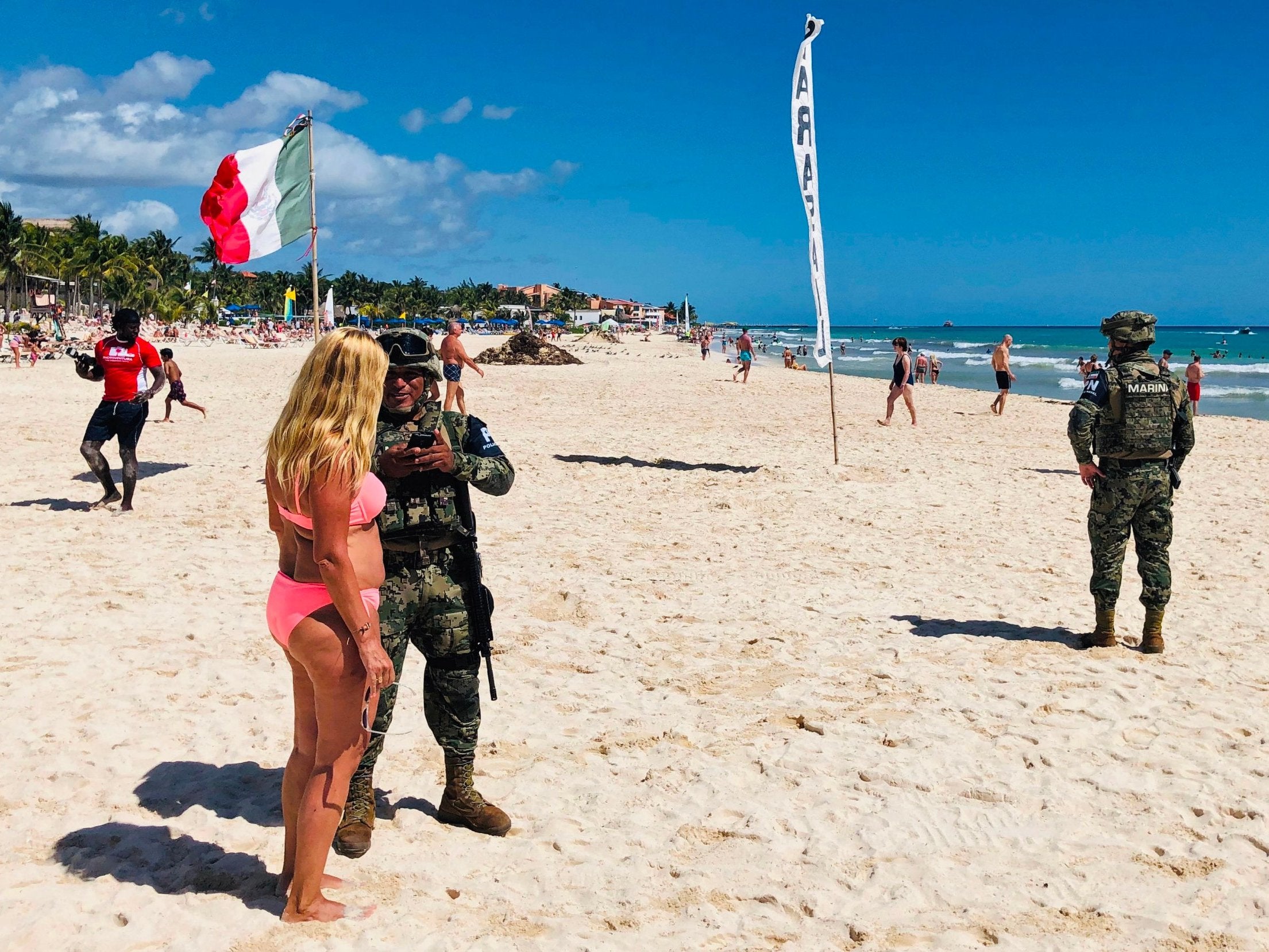 People were killed and wounded after militants broke into a bar in the Caribbean resort of Cancun and opened fire, the Mexican authorities said.
Quintanao State Attorneys said the attack took place at the La Kuka Bar, located on the main alley in central Cancun, 6 km from the seaside tourist hotel zone.
Prosecutors reported that four men wearing a long gun and three pistols entered and started firing. Two of the victims were in critical condition.
Join Now Independent Minds
For Exclusive Articles, Events and Free Reading For Advertising
£ 5.99
€ 6.99
$ 9.99
month
Get the best from The Independent
£ 5.99
$ 6.99
$ 9.99
month
Get the best from The Independent
Without ads ̵
1; simply
£ 5.99
€ 6.99
$ 9.99
month
Violence is increasing in Cancun and Quintana Roo in general, against the background of reports that the Jalisco New Generation cartel moves to this area and fights with local gangs for control.
The cartel was named one of the most powerful in Mexico by the US authorities and is known for violent acts of violence
Last month, federal authorities reported that 774 people had been killed in the state last year, more than double the 359 killings recorded in 2017.
Also in January, gunmen shot and killed seven people at a house in Cancun, an incident that authorities attributed to a dispute between street-level drug dealers.
State police said at the time that a suspected gang leader linked to the Jalisco gang was believed to be behind the attack.
Associated Press
---
We'll tell you what's true. You can form your own view.
At The Independentno one tells us what to write. Therefore, in an era of political lie and bias Brexit, more readers turn to an independent source. Subscribe from just 15p a day for extra exclusives, events and ebooks – all with no ads.
Subscribe now
Source link