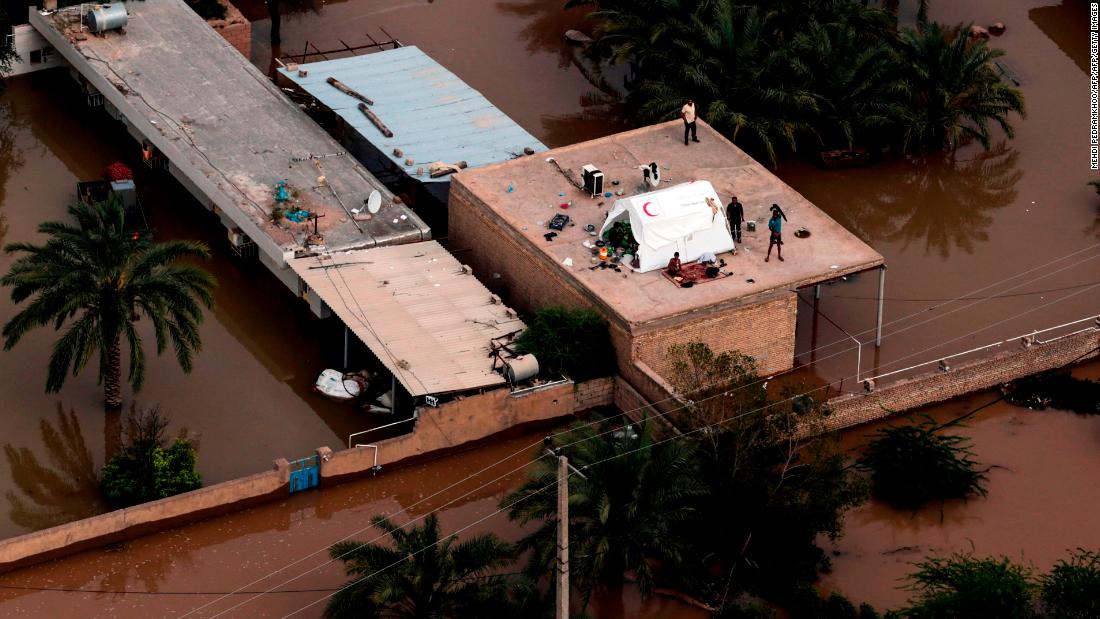 The semi-official agency "Mehr" reports that since March 19, record rainfall has flooded around 1900 cities and villages throughout Iran, causing hundreds of millions of losses to water and agriculture.
This was reported by adding that 78 roads and 84 bridges were blocked in flood-affected areas.
On Saturday, officials warned residents of the province of Huzestan about the rise of water
The International Federation of the Red Cross and Red Crescent announced that it was helping thousands of people affected by the flood.
"Red Crescent volunteers and employees evacuated hundreds of people to safety and distributed products and items such as tents, blankets and health kits to tens of thousands of people
Iran accuses the United States of obstructing aid
Speaker of the Iranian parliament Ali Larijani on Saturday repeated the accused Tehran has said that the United States has slowed down the provision of assistance from the International Red Cross to the Red Crescent of Iran. "Iran did not even receive a dollar from the Red Cross through US measures and sanctions," said Mehr
On April 2, US Secretary of State Mike Pompeo expressed his condolences to flood victims in Iran and accusing the government of a catastrophe.
"These floods once again show the level of the failed Iranian regime in urban planning and preparedness for emergencies. The regime accuses third parties of the fact that, in reality, their disorder has led to this disaster, " he said. "The United States is ready to help and contribute to the International Federation of Red Cross and Red Crescent Societies, which will then send money through the Iranian Red Crescent to help."
"It seems that the US Secretary of State does not know about the mismanagement of natural disasters in the United States over the last two years, and therefore unprofessionally, interveningly and demagogically, to control Iran of terrible and unprecedented floods that simultaneously struck 24 provinces," Zarif said, first than to refer to Hurricanes Harvey, Michael and Florence and Mary.