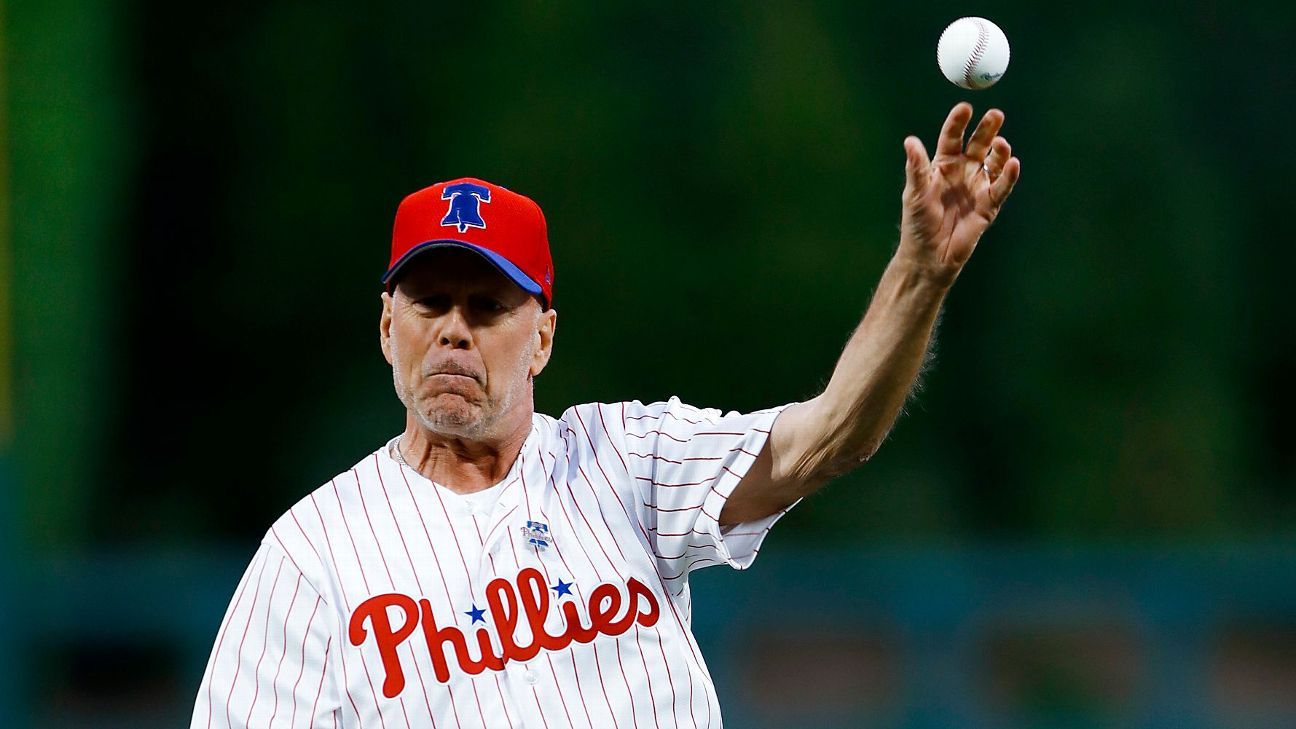 Philadelphia – Bruce Willis worked for Philadelphia Phyllis.
Willis, the Star of the Six Senses and the "Elemental Element", threw the first step in his No. 19 Phyllis Jersey before Philadelphia played Milwaukee Brewers on Wednesday night. Willis was not far from the plate – he climbed to Phillis Field Aaron Nola.
Willis also took him in the fight for training with coach Dusti Watan using a mouse borrowed from the swindler Phillis Nick Williams. Willis grew up in the southern city of New Jersey in Carni Point and filmed in Philadelphia, including Glass.
Bruce Willis threw the first step on the current Phillies game.

Filadsky the faithful gave him a "warm" reception. pic.twitter.com/EQlBAglbIi

̵

1; Cut4 (@ Cut4) May 15, 2019
"I just wanted to get into the moon," Willis said in red bands. "I just love the noise. I grew up with Phyllis."
Willis, 64, spoke with Phyllis, reflector, Rose Hoskins, and manager Gaby Capler. Kapler, in his second year, played Scrooge and refused to believe Willis 1988's classic "Die Hard" is a Christmas movie.
"I claim not a Christmas movie," said Capler during a lively discussion of beat writers in his office. "Is not one way or another the majority of Christmas films centered around the celebration of Christmas?"